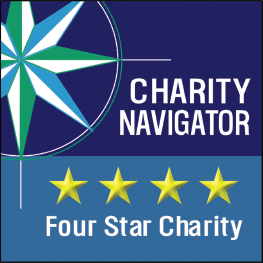 Charity Navigator, America's largest and most-utilized independent evaluator of charities, has awarded the Rheumatology Research Foundation its ninth consecutive 4-star rating. The prestigious 4-star rating is the highest possible rating given and is based on good governance, sound fiscal management and commitment to accountability and transparency.
"The Rheumatology Research Foundation is proud to receive this exceptional designation from Charity Navigator. It reflects our dedication to ensuring that every donation goes directly toward research and training programs that advance the field of rheumatology and ultimately, benefit millions of patients in the U.S. living with rheumatic diseases," says Mary Wheatley, executive director of the Foundation.
ADVERTISEMENT
SCROLL TO CONTINUE
The Charity Navigator website attracts more visitors than all other charity rating groups combined. The organization helps guide intelligent giving by evaluating the financial health and accountability and transparency of more than 8,000 charities. It accepts no advertising or donations from the organizations it evaluates, ensuring unbiased evaluations, nor does it charge the public for these trusted data.