You Might Also Like
Explore This Issue
November 2013
Also By This Author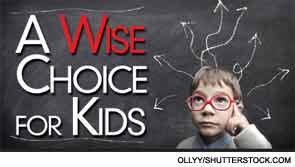 The ACR and the ABIM Foundation have teamed up to release five suggestions for pediatric rheumatologists in the Choosing Wisely campaign (visit www.rheumatology.org/fivethings for more information). This is a follow-up to the adult Top Five list for rheumatologists released by the ACR this March. (Read about the adult Top Five list online at www.The-Rheumatologist.org or in the March issue.)
ADVERTISEMENT
SCROLL TO CONTINUE
ACR leadership had already participated in the Choosing Wisely campaign by developing an adult Top Five, and wanted to extend that to pediatric rheumatology, says Stacy P. Ardoin, MD, MHS, assistant professor in the division of rheumatology and immunology at Ohio State University in Columbus. "The Special Committee on Pediatric Rheumatology was charged with producing a list of five treatments or tests that were common, expensive, could cause harm, and where the evidence did not suggest they improved care."
Focus Sparks Conversations
The focus of the Choosing Wisely campaign is to spark conversations between physicians and their patients about medical tests and procedures. To accomplish this, specialty and subspecialty societies have worked to create and disseminate lists of "Things Physicians and Patients Should Question." It is hoped that these evidence-based recommendations will help decision making about appropriate kinds of care for individual patients.
ADVERTISEMENT
SCROLL TO CONTINUE
Since the first three lists were published in 2012, more than 50 societies have developed lists specific to their specialties. In addition, Consumer Reports has developed more than 40 patient-friendly materials that help explain the science, outline options, and describe the risks and benefits of the various parts of the lists.
The pediatric rheumatology Top Five core group was made up of 18 individuals carefully chosen to represent providers across North America and those in various sized practices. The work of this group was overseen by Dr. Ardoin; Kelly Rouster-Stevens, MD, MSc, assistant professor of pediatrics at Emory University in Atlanta; and Special Committee Chair Polly Ferguson, MD, director of pediatric rheumatology at the University of Iowa Carver College of Medicine in Iowa City.
The Special Committee on Pediatric Rheumatology was charged with producing a list of five treatments or tests that were common, expensive, could cause harm, and where the evidence did not suggest they improved care.
ADVERTISEMENT
SCROLL TO CONTINUE
—Stacy P. Ardoin, MD, MHS
List Development Process
"First, we briefed participants on the purpose of [the Choosing Wisely campaign and] the Top Five lists and instructed them that we were looking for commonly ordered tests or procedures that may not improve patient care and ultimately increased costs," says Dr. Rouster-Stevens. "The first round of surveys resulted in 121 items being suggested." Two more rounds cut the list to 28 items. This lineup was sent via email to 1,198 physicians on the ACR membership list who had indicated they worked with pediatric patients. They got responses from 397, or roughly one in three. About half of those responding identified themselves as practicing primarily in pediatric rheumatology.