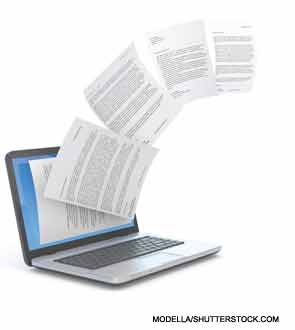 You Might Also Like
Explore This Issue
August 2014
Also By This Author
Clinical documentation improvement, although not a new program, has made new strides emerging as another strategic step in an effort to improve quality and compliance. The common mantra, "Document, document, and document," is even more imperative to physician practices than ever before. Effective documentation is the key to successfully combing through all the healthcare initiatives as well as pre- and post-audits.
ADVERTISEMENT
SCROLL TO CONTINUE
Keep in mind: It's not about questioning if a patient's visit or care was medically necessary, but more about making sure that claims are not denied or audited. In an effort to avoid the onslaught of payer audits, it's important to implement a CDI program and include a quarterly or yearly practice per­formance audit plan.
Creating a CDI Program
Why is clinical documentation important? Documentation is critical for patient care, serves as a legal document for quality reviews and validates the patient care provided. Additionally, CMS requires all medical conditions evaluated and treated together, with patient health history, past and present illness and outcomes documented in the medical record. Thoroughly documented medical records have proved to reduce the reworking of claims on the back end.
ADVERTISEMENT
SCROLL TO CONTINUE
Documentation improvement is at the core of every healthcare organization. To improve clinical documentation, physician practices must identify current deficiencies, inconsistencies and discrepancies in their current documentation. A clinical documentation improvement program requires a dedicated team in the practice to guarantee the information documented in medical records reflects an accurate portrayal of the patient's diagnoses and care provided.
A CDI program is designed to:
Promote medical necessity documentation to support therapies, treatments and procedures;
Ensure accurate and complete documentation for accurate coding and reimbursement, reduced compliance risk and the correct identification of the principal and/or secondary diagnoses; and
Support evidence-based care for quality reporting measures.
Concise and complete documentation drives correct reimbursement and facilitates accurate quality reporting. On the other hand, the negative impact of poor-quality documentation can be costly to physician practices. Creating and maintaining an operational CDI program should be a high priority for every rheumatology practice. For those already with a practice improvement program, now is the time to do any fine-tuning necessary to stay on track.
ADVERTISEMENT
SCROLL TO CONTINUE
A successful clinical documentation program leads to better communication with providers, decreased retrospective queries, minimized denied claims and, potentially, increased reimbursement, but most of all—improved clinical documentation.
Practice Performance Auditing
The word audit usually strikes fear in the heart of many physician practices. Instead of experiencing anxiety and fear, practices should create a practice improvement plan to identify any inappropriate documentation, coding and billing issues. A practice performance audit involves a series of evaluative and investigative reviews of four general areas in the practice, including data entry/billing, clinical documentation, coding and charge capturing; however, many other areas of the practice affect reimbursement. All office personnel—registration, front desk, clinical, checkout, data entry, charge capturing, coding and payment posting—contribute to the financial success of a practice.