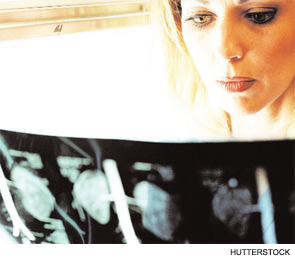 This is part two of a four-part series on the 2006 Rheumatology Workforce Study.
In 2005, when the ACR commissioned its first workforce study in 10 years, it suspected—correctly—that the demand for rheumatology services would increasingly exceed supply over the next several years. In fact, rheumatologists are keenly aware that patients are already waiting longer to see a specialist. "The problem is not specific to rheumatology; it really involves all healthcare delivery in this country," says Timothy Harrington, Jr., MD, head of the rheumatology section at the University of Wisconsin in Madison.
Dr. Harrington was a member of the ACR group that spearheaded the workforce study effort, and he has spent the past 10 years redesigning his own rheumatology practice to reduce wait times and deliver higher quality patient care.