Other Rheumatic Conditions
Less is known about the implications of other rheumatologic conditions, such as vasculitis, scleroderma and myositis, on pregnancy, but it is clear is that certain medications must be avoided during the gestational period. These include metho­trexate, leflunomide, mycophenolate mofetil, cyclophosphamide and non-steroidal anti-inflammatory drugs after the second trimester when the potential of premature closure of the ductus arteriosus exists.
To conclude her talk, Dr. Bermas stressed that close communication with women with rheumatologic conditions before, during and after pregnancy is key to ensuring the health of baby and mother, and by continuing to build partnerships between obstetricians and rheumatologists, the children can indeed be our future.
ADVERTISEMENT
SCROLL TO CONTINUE
---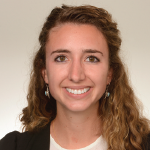 Anat Chemerinski is a third-year resident in obstetrics and gynecology at the University of Pennsylvania. She earned her MD from the University of Maryland School of Medicine.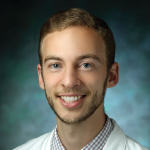 Jason Liebowitz is a second-year fellow in rheumatology at Johns Hopkins University. He earned his MD from Johns Hopkins University School of Medicine and completed his residency at Johns Hopkins Bayview.
ADVERTISEMENT
SCROLL TO CONTINUE