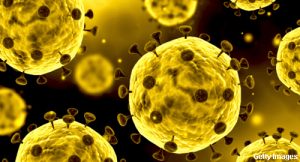 ACR CONVERGENCE 2020—On March 12, a gastroenterologist tweeted about a registry that had been started to track outcomes for patients with gastrointestinal disorders who'd been diagnosed with COVID-19. A rheumatologist reposted it, asking whether such a registry had been started in rheumatology.
You Might Also Like
Also By This Author
It hadn't. But just two weeks later, the registry—now known as the Global Rheumatology Alliance registry—had been launched, and more than 20 cases were reported in the first 24 hours.
Global Rheumatology Alliance
The quick action, said Rebecca Grainger, MBChB, PhD, associate professor of rheumatology at the University of Otago, New Zealand, in a talk at ACR Convergence, is a dramatic example of how the rheumatology community worldwide has come together during the pandemic.
Since then, data collected through the registry has helped point the way forward, identifying suitable treatment options and vulnerable populations, Dr. Grainger said. The Alliance, now a section of the ACR, includes data and support from approximately 300 professional and patient organizations, including the European League Against Rheumatism.
ADVERTISEMENT
SCROLL TO CONTINUE
From early data—about 600 cases from March and April—researchers found that being 65 years or older was associated with hospitalization from COVID-19, with an odds ratio (OR) of 2.55, as were hypertension, lung disease, diabetes and chronic kidney or end-stage renal disease (OR≈1.83–3.07). A daily prednisone dose of 10 mg or more per day was also associated with hospitalization (OR=2.12). Treatment with a biological or targeted synthetic disease-modifying anti-rheumatic drug (DMARD) was associated with a lower hospitalization risk (OR=0.46).
Researchers have also looked at disparities in outcomes, using U.S. data from about 1,300 cases from March to August. They've found that being Black (OR=2.8), Asian (OR=2.7) or Latinx (OR=1.7) is associated with higher risk of hospitalization. Being Latinx is also associated with a higher risk of requiring ventilation support (OR=3.3).
Based on about 3,300 cases from March to July, researchers found the risk of death from COVID-19 is associated with increased age, male sex, moderate to high rheumatic disease activity and, in the case of patients with rheumatoid arthritis (RA), ever having smoked.
ADVERTISEMENT
SCROLL TO CONTINUE
Two studies based on Alliance data have already been published, with a third publication expected soon, Dr. Grainger noted.1,2
"As rheumatologists, we are in a strong position to advocate [for our patients]," she said. "We must advocate for measures that protect people with rheumatic disease, in particular people from racial and ethnic minorities. We must advocate for information, reduced infection risk" and more widespread testing.