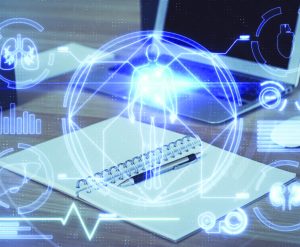 ATLANTA—The ACR's RISE registry continues to grow. Its data are being used in research and quality improvement projects, with plans to make such projects even easier, officials said during the 2019 ACR/ARP Annual Meeting.
Janell Martin, CAE, director of registry operations at the ACR, said RISE, which launched in 2014, now has 375 participating practices, including more than 1,000 providers, with 2 million patients and more than 19 million patient encounters entered into the registry.
ADVERTISEMENT
SCROLL TO CONTINUE
RISE, which stands for Rheumatology Informatics System for Effectiveness, has been helpful to physicians with Merit-Based Incentive Payment System (MIPS) reporting. In 2018, more than 450 providers completed a full MIPS submission using RISE, Ms. Martin said. Of the providers who completed a full submission, all met or exceeded the performance threshold, and 64% of individuals and 71% of groups qualified for the exceptional performance bonus.
RISE is now connected to the Epic electronic health records system. Three templates—for rheumatoid arthritis (RA), lupus and psoriatic arthritis—are available for use in structuring clinical notes to ensure key data points are entered. RISE staff members are in discussions with Epic to implement these templates into its rheumatology modules.
ADVERTISEMENT
SCROLL TO CONTINUE
"The goal for RISE is to improve the quality of patient care," Ms. Martin said.
Quality Improvement & Research
Jinoos Yazdany, MD, MPH, chair of the ACR Committee on Registries and Health Information Technology, said RISE leaders are "reimagining the future of rheumatology," by promoting more interaction among colleagues, boosting quality and improving outcomes. Crowd-source research is also being explored with RISE, allowing rheumatologists to contribute patient data and enabling more powerful research to get done faster.
The RISE Learning Collaborative, an Agency for Healthcare Research and Quality-funded approach, is a way for centers and researchers to team up on projects, she said.
ADVERTISEMENT
SCROLL TO CONTINUE
"We wanted people to define for themselves the type of quality improvement projects they wanted to work on. So this is very much a grassroots effort," Dr. Yazdany said.
Quality improvement projects across centers include a tool to help RA patients better understand their outcomes by sharing what's on their mind at the time of a visit, what they hope to accomplish with treatment and data, such as disease activity scores represented with a temperature scale. Both patients and doctors say they like the tool.
"Doctors really like the tool, because it provides a structure for communication in our RA encounters," she said.