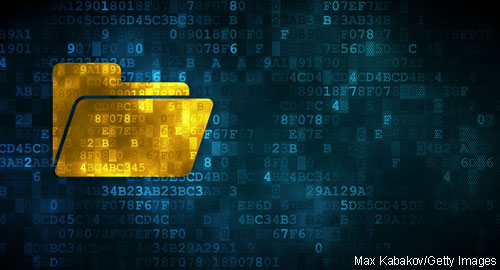 With Medicare and insurers now incentivizing physicians for collecting and reporting data, rheumatologists need at least a minimum understanding of the gigabytes of information flowing through their practices. Actually, every medical practice should have at least one person with some informatics expertise, according to computer-programmer-turned-rheumatologist Jeffrey Curtis, MD, MS, MPH.
You Might Also Like
Also By This Author
"Physicians need to be more aware of their data than ever before. … You need to understand at least what is in the data, how it is reported, where it comes from, what is reported, where it flows," says Dr. Curtis, the William J. Koopman Endowed Professor in Rheumatology and Immunology at the University of Alabama–Birmingham. "Most of the quality measures are predicated on what that data says about the care we are delivering to our patients."
ADVERTISEMENT
SCROLL TO CONTINUE
Dr. Curtis studied computer science and worked in the informatics industry before earning his medical degree. He subsequently obtained a master's degree in epidemiology at Harvard University and did additional graduate work in clinical informatics at Stanford University. He was a part of the task force that helped build the PCORI-NET, the U.S.'s new comparative effectiveness research network, funded by the Patient-Centered Outcomes Research Institute (PCORI). He is a member of the ACR Registries and Health IT Committee, which oversees the ACR's Rheumatology Informatics System for Effectiveness (RISE) Registry.
He says rheumatologists should explore one of three ways to upgrade their skill sets and understanding of health informatics to the benefit of their practices:
ADVERTISEMENT
SCROLL TO CONTINUE
Appoint a practice champion. This person would be a physician who connects with the RISE Registry and is a liaison to all things data. This position usually needs a quality-focused person and small- to medium-size practices rarely need more than one expert.
"They would oversee all of the approvals and permissions, all the mapping of your data, security and encryption," Dr. Curtis says, noting this person does not have to be a programmer or software developer. "They need to be familiar enough with their own data so [they] can be standardized and aggregated with other rheumatologists' data across the country."
Check out the American Medical Informatics Association (AMIA). Dr. Curtis refers to AMIA as the "ACR for informatics people." AMIA offers online and in-person training for those considering a board certification in informatics, "or even those who mainly want additional exposure to the field." The association has an annual meeting and also offers shorter, virtual courses so rheumatologists can "dig their toes" into the informatics world.
Participate in a fellowship. For those looking for a two-year, intensive experience, fellowships provide a pathway to "really develop deep expertise in this area" so that physicians could be double board certified (i.e., rheumatology and clinical informatics). For those already spending considerable time in informatics, alternate pathways are available for receiving board certification.
"I think physicians and medicine are very much advantaged if we take a leadership role in informatics—to be able to both understand and control data," Dr. Curtis says. "We need to be the champions for [the] appropriate use of our data and to gain comfort with [the] tools used for analyzing [the data] for clinical care, quality improvement and research purposes. … If physicians don't, insurance companies will tell us how to."