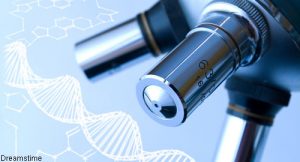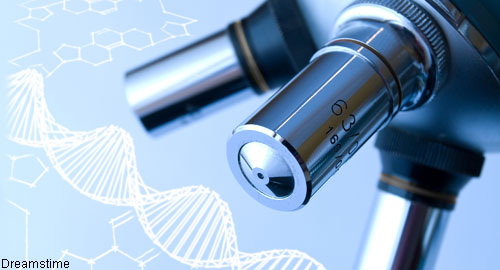 DNA methylation profiling may predict progression from a diagnosis of undifferentiated arthritis to a diagnosis of rheumatoid arthritis (RA) in patients, according to research published in the June 2021 issue of Arthritis & Rheumatology. The study by Carlos de la Calle-Fabregat, a graduate student at the Josep Carreras Research Institute, Barcelona, and colleagues suggests such profiling may help target treatments and improve clinical management.1
You Might Also Like
Also By This Author
"Our study shows that DNA methylation, a major epigenetic trait, can anticipate how patients with undifferentiated arthritis will evolve," says Esteban Ballestar, PhD, group leader of epigenetics and immune disease at Josep Carreras Research Institute and senior author of the study.
ADVERTISEMENT
SCROLL TO CONTINUE
Epigenetics Underscores Heterogeneity
Autoimmune arthritides have a great deal of heterogeneity in terms of patient prognosis, joint damage and response to treatment.2
"Patients with undifferentiated arthritis cannot be classified by any definite arthritis diagnostic criteria. Some undifferentiated arthritis patients spontaneously [go into remission] or [their diagnosis] remains undifferentiated arthritis, while others eventually develop RA," says Dr. Balestar. Thus, rheumatologists must focus on halting the inflammatory process and the progression of arthritis in all patients. Early diagnostic markers of disease evolution may aid rheumatologists in identifying which patients require a level of aggressive treatment and which may not.
ADVERTISEMENT
SCROLL TO CONTINUE
The investigators designed the study to determine if DNA methylation profiles underlie the differences in disease progression. They analyzed DNA methylomes of undifferentiated arthritis patients and demonstrated that these patients had a distinct epigenetic signature relative to healthy individuals. The researchers also identified specific differences between patients who were initially given an undifferentiated arthritis diagnosis and subsequently evolved to have a diagnosis of RA and those who remained with a diagnosis of undifferentiated arthritis. These results suggest that, from a molecular/epigenetic perspective, undifferentiated arthritis and RA are distinct disease entities. The results also indicate that molecular markers, such as epigenetic modifications, may be combined with clinical parameters to provide guidance for clinicians for diagnosis and treatment decision making.
Study Details
The investigators began by analyzing the DNA methylation profile of peripheral blood mononuclear cells from the Leiden Early Arthritis Clinic cohort to determine if their methylomes could anticipate the evolution of undifferentiated arthritis to RA. They found changes in the methylome in patients with arthritis were associated with numerous inflammatory pathways and transcription factors relative to healthy controls. In particular, the researchers identified differentially methylated positions associated with the enrichment of multiple categories related to inflammatory response, immune cell activation, vitamin metabolism and cytokine and chemokine signaling. Analysis of the transcription factor binding motifs revealed enrichment of motifs belonging to the RUNX transcription factor family in the hypermethylated cluster.