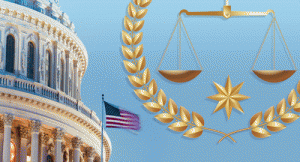 Tiered, narrow, high-value or high-performance physician networks are growing in popularity. Nearly one in four employer-sponsored health plans included such options in their 2015 coverage, according to new data from the annual Kaiser Health Benefits Plan Survey. These programs offer incentives to patients for access to what payers describe as "high quality."
You Might Also Like
Also By This Author
Continued expansion of these networks—and the manner in which payers determine quality—should concern rheumatologists nationwide, says Douglas White, MD, PhD, chair of the ACR's Committee on Rheumatologic Care.
ADVERTISEMENT
SCROLL TO CONTINUE
"This is just one in a long list of setbacks all over the U.S. that threaten rheumatology patients," Dr. White says. "Don't be fooled. Regardless of claims about high-performance and quality, value and patient choice, this and similar programs have one goal and one goal only: near-term cost reduction."
Although he concedes rising healthcare costs are a serious problem and rheumatologic care can be expensive, Dr. White says he hopes insurers will work with physicians and patients to lower costs, "as opposed to announcing unilateral policies."
ADVERTISEMENT
SCROLL TO CONTINUE
One insurer-sponsored analysis states, existing research focused on "tiered and narrow network design is most compelling when considering the demonstrated premium and total cost of care savings to plan sponsors and enrollees."1 Another report states that tiered and narrow networks "produce premium reductions of 5% to 20% or more when compared with broad, open access plans."2
"The root of the problem lies in the definition, or lack thereof, of quality of care," Dr. White adds. "No one—not yet, anyway—really knows or can agree on how to measure quality of care in rheumatology. Until we can figure out how to measure quality, programs like this will indiscriminately limit patient access to expensive care, whether that care is necessarily expensive (and high value) or expensive due to waste and inefficiency (low value)."
Dr. White says all rheumatologists need to "pay attention" to measurements and peer-to-peer comparisons.
ADVERTISEMENT
SCROLL TO CONTINUE
"Tiered networks are an old adversary in new clothes, designed to cut expenses by excluding high-cost providers while maintaining the appearance of network adequacy," he says. "I encourage all providers to engage with the ACR, with state rheumatology societies, with legislators and with insurance carriers to let our voices be heard in the debate around what constitutes quality of care."
Richard Quinn is a freelance writer in New Jersey.
References
America's Health Insurance Plans. High-performance provider networks: Ensuring affordable, high-value health care. AHIP Coverage. 2013 Dec 4.
America's Health Insurance Plans. Milliman report: High-value healthcare provider networks. 2014 Jul 3.