Steady hands, nerves of steel: The endoscopic transphenoidal hypophysectomy is a delicate neurosurgical procedure. Using a three-dimensional microscope and a powerful magnetic resonance imaging machine to guide them, the surgeon must meticulously dissect the throat tissues, navigate through the palate and the sinuses to reach the base of the skull where the pea-sized master gland, the pituitary, resides in a bony hollow. Excising a pituitary microadenoma, a speck of a tumor often the size of a sesame seed, without disturbing the neighborhood requires a pair of steady hands, great eyesight, nerves of steel and a strong spine that can tolerate the lengthy sitting and standing required for this procedure. So it came as a surprise when an acquaintance, a neurosurgical resident training to become an expert in this procedure, related how his mentor, one of the foremost authorities in this field, was 80 years old and still going strong, having performed well over 5,000 of these surgeries. With a striking success rate and few complications, he is a star surgeon who continues to attract patients from around the world. Impressive!
You Might Also Like
Explore This Issue
September 2017
Also By This Author
Some surgeons thrive well into their seventh decade and even beyond. Consider the field of cardiovascular surgery. Many of its seminal advances, including the development of the artificial heart and coronary artery bypass procedures, can be traced to the pioneering efforts of two towering Texans, the late Denton Cooley, MD, and Michael DeBakey, MD, who each performed tens of thousands of cardiac procedures over their long, illustrious careers, which extended well into their 80s.1
ADVERTISEMENT
SCROLL TO CONTINUE
When it comes to longevity, few, if any, physicians or surgeons can or will top the feat of our own cherished colleague, the late Ephraim "Eph" Engleman, MD, the founder of the Rosalind Russell/Ephraim P. Engleman Rheumatology Research Center at the University of California, San Francisco. Eph's career spanned more than eight decades and continued until his death in 2015 at the age of 104. Among his aphorisms for living a long and healthy life, he recommended avoiding air travel, exercise and vitamins; he encouraged having sex, maintaining many intellectual interests and never retiring!2,3 Eph had a sharp mind and keen wit until the end.
That said, how secure would you feel if, on your next flight, an octogenarian pilot emerged from the cockpit? For commercial airline pilots, the Federal Aviation Administration mandates a compulsory retirement age of 65. Once commercial pilots reach the age of 40, they must obtain a medical evaluation every six months to continue to serve as pilot in command.4 If a rule mandating the age of retirement applied to doctors, as is the case in most of Europe, the precipitous decline in the number of practicing physicians might paradoxically worsen patient safety.5
ADVERTISEMENT
SCROLL TO CONTINUE
The issue of physician aging and retirement is particularly acute for rheumatology, a field in which we face two issues. The first is a significant staffing shortage with some areas lacking any rheumatologic care. The second is the mean age of rheumatologists, which is perilously approaching the imaginings of Paul McCartney in the memorable Beatles tune, When I'm 64. Adding to this concern are the findings of a recent workforce projection study funded by the ACR, that predicts our numbers will drop by another 30% by 2025.6 Sightings of practicing rheumatologists will be rare.
We need to embrace change. To do so, we need to devise strategies that will help keep us mentally & physically in the game for years to come.
The Doctor & The Aging Brain
How should society and the medical profession deal with an aging workforce?7 Should clinicians be asked or forced to retire from their métier when they reach a specified age? Take your bow, and exit stage left. Undoubtedly, most have paid their dues, toiling in the trenches, working to help their patients get better, advocating on their behalf, sharing the good times and the bad.
ADVERTISEMENT
SCROLL TO CONTINUE
If blessed with good health and adequate finances, perhaps the time has come for them to move on to their next act. But what if there is no next act? What if they just want to maintain their role as a rheumatologist, in the clinic, the lab or the classroom? Is there a problem with that? After all, these are highly trained and seasoned practitioners whose wealth of knowledge and skill sets, honed by years of practice, enabled them to serve as wonderful teachers and mentors for trainees and junior colleagues. Why leave now?
To start with, there is the matter of the aging brain and its potential impact on our clinical judgment. A decline in neurocognitive function is an inevitable part of aging. As doctors, we rely on our ability to process new information and use reasoning to problem solve. Lacking that ability in the clinic or the lab, we become lost souls. Yet who should decide if or when this situation has been reached?7 It probably should not be us.
Doctors may not be the best judges of their ability to practice medicine. In a survey of more than 500 retired orthopedic surgeons who were asked why they retired, the response, "I no longer felt competent," was not selected by anyone.8 Other studies have noted an inverse relationship between poor external assessment of a doctor's skills and the physician's own self-assessment.9 Several studies have noted that poorer clinical outcomes have been linked to the age of the practitioner.7 For example, one study observed that areas with high concentrations of young endocrinologists showed an increased incidence of thyroid cancer compared with areas of high concentrations of their older colleagues. In fact, this supposedly higher rate turned out to be the result of increased adoption of thyroid ultrasound and fine needle aspiration among younger physicians who trained after these diagnostic tools became commonplace.10 Several similar observations have linked better patient outcomes with a younger treating physician, suggesting that these findings are unlikely limited to a handful of medical or surgical specialties.11
According to the American Medical Association (AMA), nearly one-quarter of American physicians are 65 or older, and 40% of them remain actively involved in patient care.12 Some of these senior physicians keep going strong, working 50–60–hour weeks as they have always done. For others, there is a slowing of the practice of medicine as their referral sources begin retiring themselves and a once robust stream of patient consultations turns to a trickle. The message becomes evident: There is little point in sitting in an empty clinic. For some doctors, the deciding point is reached when their practice installs a mind-numbing electronic health record system (EHR) that becomes overwhelming. This was the case at my institution a couple of years ago when several colleagues chose not to gain proficiency in learning to operate through a maze of redundant templates and instead chose to head out the door. It was an epic loss for many programs as some of their wisest clinicians departed for technical reasons.
How are healthcare systems coping with aging? To detect cognitive impairment before it becomes a clinically harmful matter, several have started adopting age-related physician policies. This has roiled some older physicians, including those at Stanford Medical Center in Palo Alto, Calif., who succeeded in getting their hospital to scrap a mental competency exam, arguing that such policies are discriminatory and should apply to physicians of all ages. Once a hospital has entered the screening business, why not screen for drug and alcohol addiction at all ages?11 Instead, Stanford created a late-career practitioner policy that solicits peer reviews of physicians aged 75 and older from people with whom they work. This did not sit well with Saul Rosenberg, MD, emeritus professor of medicine at Stanford who pioneered the curative radiation therapy treatment for Hodgkin's lymphoma, a once fatal disease. At age 89, he continues to practice and stresses, "I am quite elderly, and I know what I know, and I know what I don't know."12
Will administrators and the general public accept this view? Because hospital administrators have an innate tendency to replicate the work of their peers, don't be surprised to see similar policies sprouting up at your place of practice sometime soon.
Physician, Time to Heal Thyself
A word of caution before we embark on this headlong rush to assess the cognitive skills of our septuagenarian colleagues. Health quality experts who have studied the issue of the aging physician, including Anupam Jena, MD, PhD (age 38), associate professor of medicine at Harvard Medical School in Boston, and Martin Makary, MD, MPH (age 44), professor of surgery at the Johns Hopkins Hospital in Baltimore, are reticent to conclude that older physicians are more harmful to their patients. Dr. Jena has questioned the emphasis on mental competence. He believes that poor outcomes may be due to outdated skills rather than cognitive decline. In his view, older doctors may not perform as well as their younger peers, "not because of cognitive impairment but because of their relative lack of familiarity with current treatments."12 In fact, his group's recent, well-publicized study showing that patient mortality rates rose with the age of the treating hospitalist also found that those doctors who maintained a patient volume equal to their younger peers, had similar mortality rates.11
Similarly, Dr. Makary, an expert in surgical safety, has noted that older surgeons maintain high levels of competency. For example, they have lower, paid malpractice claims, and older surgeons commit fewer never events, such catastrophic errors as operating on the wrong patient or the wrong organ or leaving a foreign object behind.12 Perhaps we ought to heed the cautionary views espoused by these experts before jumping on the aging-and-declining-cognition bandwagon.
Aging highlights the transient nature of our professional existence. Of course, most of us can't go on practicing forever. But don't we all wish to stay relevant, to have a purpose, to serve a cause? Although I can empathize with my colleagues who chose to retire rather than stare at an overly busy computer screen, we cannot be Luddites and ignore the rapid transformations that have occurred in our midst over past several years in medicine, science and technology. We need to embrace change. And to do so, we need to devise strategies that will help keep us mentally and physically in the game for years to come.
Physicians are far from the only professionals seeking to stay relevant. Consider Roger Federer's amazing performance this year at age 36, an age formerly considered to be well past retirement for tennis players. What about all those aging rockers who performed on tour this past summer? Think Grateful Dead, Billy Joel, Bob Dylan, The Who ("Hope I die before I get old"), Paul McCartney and many others. They are not yet ready to sing their last song. If you aren't either, consider a few aphorisms following Eph's cue for a long and healthy life:
Follow your own advice to patients: stay active, work out, eat well;
Expand your horizons: read all forms of literature, medical, fiction, historical, whatever;
Make time to attend rounds regularly;
Live dangerously: Attend a seminar on a topic that is completely foreign to you;
Keep an open mind to novel ideas;
Mentor a medical student; and
To retrieve a forgotten factoid, there's Google.
I think Eph would have approved.
---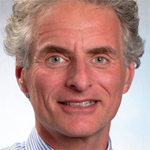 Simon M. Helfgott, MD, is associate professor of medicine in the Division of Rheumatology, Immunology and Allergy at Harvard Medical School in Boston.
References