Picture this: It's 3 o'clock in the morning. You can't sleep. You settle in front of the television to watch a rerun of Dirty Dancing. And then it hits you: Ask your doctor.
Explore This Issue
July 2018
Also By This Author
Even as your eyelids sag, some part of your primitive forebrain snaps to attention. Medical training has turned us all into multitaskers, and even as some part of you is desperately trying to fall asleep, another part of your brain has just woken up.
ADVERTISEMENT
SCROLL TO CONTINUE
Then you hear it: Not to be used if you have a history of myocardial infarction or stroke. Some patients may experience a paradoxical worsening in their symptoms. Use with caution if you have a history of major depressive disorder or bipolar disorder.
Then the refrain hits: Ask your doctor.
ADVERTISEMENT
SCROLL TO CONTINUE
Then you see it: Happy people, laughing at a picnic, on the beach or at a touch football game, with sunlight streaming down. Meaningful looks are exchanged. More smiles ensue. Clearly, something good is happening here, but what?
That is a little harder to discern, because you only started paying attention to the commercial when the anonymous announcer started to rattle off, in rapid succession, all of the medical diagnoses and issues that stand between you and that happy ending. If only you could take this pill, happiness could be yours.
John Oliver, host of the eponymous show on HBO, has an intermittent feature that he calls "How Is This Still a Thing?" He uses this feature to focus on anachronisms or oddities of American culture that persist, despite our inclination to think of ourselves as enlightened. Daylight saving time, which causes us to gain, and then lose, an hour of sleep every year. The penny, which serves to provide commerce with a level of precision that nobody wants. Columbus Day, which celebrates the man who did not discover America.
ADVERTISEMENT
SCROLL TO CONTINUE
How Is This Still a Thing?
That catchphrase leaps to my mind every time I see a commercial for a drug on network television. Before my publishing overlords get too worked up, let me mention that I am not objecting to pharmaceutical advertising that targets physicians, such as the ads that appear throughout these pages. Outside my personal gratitude for their support, which enables this publication to exist, this sort of targeted advertising makes sense to me. Not only are these drugs directly relevant to my practice, I also have the ability to understand what the ad means, beyond the glossy pictures of antibodies and glorious sunsets.
Direct-to-consumer (DTC) advertising, however, seems like another issue entirely. The most impressive thing about the commercials that appear on network television is the speed with which the narrator can read off a relatively complicated list of medical conditions with perfect pronunciation. Even when I am listening to these commercials, I can barely absorb all the warnings and cautions mentioned. I cannot believe that a patient, without medical training, could keep up.
I will say that I have reaped an ancillary benefit from these ads. Introducing a patient to the concept of a biologic agent is often fraught, and I find the discussion is sometimes lubricated by mentioning one of these ads, which they might have seen on television, in which a B-list celebrity proclaims how a biologic has changed his life. If that is a goal of these advertisements, then I believe they are performing a general service to our community by providing patients with reassurance when our reassurance is not enough.
Just as often, however, I have to dolefully explain to a patient why an ad's promise of relief does not apply to their condition. As a patient, I doubt I would be any more successful parsing the difference between osteoarthritis and rheumatoid arthritis from an advertisement.
Most of you agree with me. I know this because in 2004 the U.S. Food and Drug Administration (FDA) surveyed 500 physicians regarding DTC advertising. Three-quarters of the physicians surveyed indicated they "strongly believed" that DTC ads make drugs seem better than they actually are. The surveyed physicians also believed these ads were not equally good at discussing the drug's risks and benefits. Of those physicians, 78% felt the ads conveyed the potential benefits of the drug, but only 40% of those physicians felt the ads also conveyed the risks. Sixty-five percent of physicians felt the ads confused patients about the relative risks and benefits of the drug in question. At the same time, most of the physicians surveyed noted that DTC advertising made patients feel more involved with their healthcare and made physicians more aware of potential treatments.1
As much as we all feel we can resist the effect of ads, DTC advertising is effective. In a study using actors who depicted patients with an adjustment disorder associated with a depressed mood, 10% were offered pharmacotherapy when they presented, anonymously, to a primary care provider. That number increased to 39% if the patient requested treatment with a drug in a specific class. Patients who asked for a drug by name were prescribed that drug in 55% of cases.2
The stakes are enormous. In 1996, the pharmaceutical industry spent $11.4 billion on the promotion of their products. By 2005, that number had increased to $29.9 billion. Less than 10% of those funds are spent in advertising, but over that period of time, the proportion of funds spent on DTC advertising has steadily increased, while the proportion of funds spent on professional promotion (like the ads that appear in this magazine) has steadily declined.3
Congress has begun to take notice. DTC advertising generally starts one year after a drug receives approval from the FDA. The Responsibility in Drug Advertising Act (H.R. 4565) seeks to amend the Federal Food, Drug and Cosmetic Act to prevent DTC advertising for the first three years a drug is on the market.4 Although this act would have a miniscule impact on the industry, it does highlight the existence of some level of discomfort in allowing advertisements that might encourage patients to abandon older (and cheaper) therapies for something shiny and new.
Interestingly, this is almost a uniquely American issue. The U.S. and New Zealand (a country with the same total population as the city of Los Angeles) are alone in allowing DTC advertising. No other nations allow this particular oddity to exist.5
The Commonwealth of Virginia saw medicine as a public trust & believed that allowing pharmacies to lure customers with something as base as cost cutting was unseemly.
How We Got Here
How is this still a thing? As you may have guessed, it is the direct descendant of the Law of Unintended Consequences. You may not have suspected, however, that it is also the stepchild of Ralph Nader, the consumer advocate. Up through the 1960s, labeling requirements pertained almost entirely to over-the-counter medications. For prescription drugs, the patient was entirely reliant on the physician to explain the risks and the benefits.
This started to change in the 1970s, in large part due to Ralph Nader's Public Citizen consumer rights group, which pushed for more information to be made directly available to the patient. These efforts, in part, led to the large (and largely unread) package inserts that now accompany every prescription you might pick up from your local pharmacy.6
Ralph Nader also fought for the right of the patient to know how much a drug might cost. In the 1970s, Public Citizen challenged a Virginia law that prevented advertising the price of drugs being sold. The law was well intended: The Commonwealth of Virginia saw medicine as a public trust and believed that allowing pharmacies to lure customers with something as base as cost cutting was unseemly. The practical consequence of the law, however, was that in Virginia, the cost of drugs varied dramatically in price, and the patient had no easy way of figuring out if he was getting a bargain or if he was being had.
In Virginia State Board of Pharmacy v. Virginia Citizens Consumer Council, the U.S. Supreme Court held the First Amendment applied to both commercial and noncommercial speech alike. Writing for the majority, Justice Harry A. Blackmun stated, "that the advertiser's interest in a commercial advertisement is purely economic does not disqualify him from protection under the First and Fourteenth Amendments. … The ban on advertising prescription drug prices cannot be justified on the basis of the State's interest in maintaining the professionalism of its licensed pharmacists; the State is free to require whatever professional standards it wishes. … but it may not do so by keeping the public in ignorance of lawful terms that competing pharmacists are offering."7
This decision affects our daily lives. Under the Virginia statute, Walmart's and Target's $4 prescription program would have been verboten. It also would have been nearly impossible to figure out if your neighborhood pharmacy was overcharging you for your medications unless you had time to visit the competition and ask.8
This decision affects our lives in nonmedical ways, as well. The sole dissenting justice in this case was Chief Justice William H. Rehnquist, who, Cassandra like, saw where this was all heading. In his dissent, he wrote, "The logical consequences of the Court's decision in this case, a decision which elevates commercial intercourse between a seller hawking his wares and a buyer seeking to strike a bargain to the same plane as has been previously reserved for the free marketplace of ideas, are far-reaching indeed. Under the court's opinion, the way will be open not only for dissemination of price information, but for active promotion of prescription drugs, liquor, cigarettes and other products the use of which it has previously been thought desirable to discourage. Now, however, such promotion is protected by the First Amendment so long as it is not misleading or does not promote an illegal product or enterprise. … This effort to reach a result which the Court obviously considers desirable is a troublesome one, for two reasons. It extends standing to raise First Amendment claims beyond the previous decisions of this Court. It also extends the protection of that Amendment to purely commercial endeavors which its most vigorous champions on this Court had thought to be beyond its pale."7
As Chief Justice Rehnquist alone had predicted, the Supreme Court's decision had a much broader impact on jurisprudence than originally intended. Gradually, over the ensuing years, corporations have cemented their claim on First Amendment rights. This has led to the outsize impact of corporations on American politics that have resisted all attempts at being reined in, because money is—at least for now—just another form of speech.9
As for its impact on the patient, the question becomes, "Where do First Amendment rights give way to the patient's right not to be misled?" The Supreme Court has consistently held that freedom of speech is not an absolute right. Justice Oliver Wendell Holmes famously held that "the most stringent protection of free speech would not protect a man falsely shouting fire in a theater and causing panic."10
Where Do We Go from Here?
The Responsibility in Drug Advertising Act seems like a reasonable compromise and a reasonable start. DTC advertising is not going anywhere—its roots are too deeply entwined in American jurisprudence to be extirpated—but that does not mean we should not be willing to study the issue, to try to figure out how to strike a balance between reality and the images of happy people playing catch or walking down a beach.
---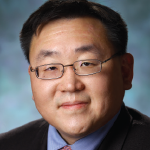 Philip Seo, MD, MHS, is an associate professor of medicine at the Johns Hopkins University School of Medicine, Baltimore. He is director of both the Johns Hopkins Vasculitis Center and the Johns Hopkins Rheumatology Fellowship Program.
References