As for its impact on the patient, the question becomes, "Where do First Amendment rights give way to the patient's right not to be misled?" The Supreme Court has consistently held that freedom of speech is not an absolute right. Justice Oliver Wendell Holmes famously held that "the most stringent protection of free speech would not protect a man falsely shouting fire in a theater and causing panic."10
Explore This Issue
July 2018
Also By This Author
Where Do We Go from Here?
The Responsibility in Drug Advertising Act seems like a reasonable compromise and a reasonable start. DTC advertising is not going anywhere—its roots are too deeply entwined in American jurisprudence to be extirpated—but that does not mean we should not be willing to study the issue, to try to figure out how to strike a balance between reality and the images of happy people playing catch or walking down a beach.
ADVERTISEMENT
SCROLL TO CONTINUE
---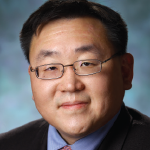 Philip Seo, MD, MHS, is an associate professor of medicine at the Johns Hopkins University School of Medicine, Baltimore. He is director of both the Johns Hopkins Vasculitis Center and the Johns Hopkins Rheumatology Fellowship Program.
References