You Might Also Like
Explore This Issue
April 2015
Also By This Author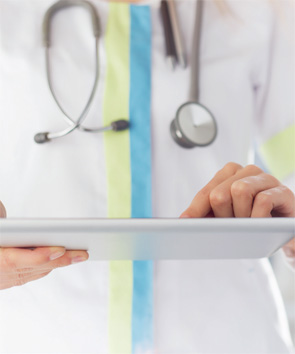 Image Credit: Kaspars Grinvalds/shutterstock.com
I consider myself relatively young, not in my 20s (thank heaven, although unfortunately not yet done with the occasional and annoying bout of acne), but not yet having crossed the 40 mark. The age issue being perhaps settled, I do not belong, nor do I want to belong, to that young marketing group that seemingly wants to spend 99% of the day gazing into, or otherwise distracted by, some sort of electronic device. Yes, I have my necessary gadgets and spend what seems like far too much of my workday in front of a computer. That is an inescapable and, occasionally, useful part of my job: researching references or study materials, checking e-mails, getting news updates, etc. However, it seems that electronic tools and gizmos too quickly have shifted from being appurtenances, toys or tools to being the predominant focus of our workaday world.
ADVERTISEMENT
SCROLL TO CONTINUE
I recently began working at my first real job after completing a fellowship. This process is stressful enough for anyone transitioning from specialty training to the end result, a "grownup" specialist position. Along with all the excitement, any new job always seems to bring at least equal shares of the unexpected good and the unexpected bad.
The downside to almost any new medical job nowadays is having to become acquainted with yet another medical record system. In the modern medical environment, doctors not only have to possess a solid base of medical knowledge—periodically reproven or revisited via CMEs or maintenance of certificate credits—but also must function in the ever-changing, often perplexing world of electronic health records (EHRs). On a daily basis, I question what EHRs really have to do with performing what is, at least in theory, my primary role of caring for the sick, ailing and injured
ADVERTISEMENT
SCROLL TO CONTINUE
.
The Inescapable Reality
One day I was doggedly trying to learn my way around the new employer's system. All seemed blurry, so I got engaged in a phone conversation with an EHR technician. While waiting for something to boot, recover or search, I commented about poorly designed EHR systems and expressed a longing to return to using plain old reliable pen and paper. In response, I was informed that EHRs are simply a new, inescapable reality to be reckoned with and that there's no turning back. (I expect the unspoken cerebral response was more like, "You had better adjust quickly so you can keep that job and do what you're supposed to do. Now cease whining, and stop bothering me."). I could not place enough candles on the cake to express how old I felt.