ATLANTA—When it comes to identifying reliable biomarkers that can predict worsening illness or help point to proper treatment, it's hard to imagine a more vexing disease than systemic lupus erythematosus (SLE), said Jill P. Buyon, MD, director of the Lupus Center at New York University Langone Medical Center, in the 2019 ACR/ARP Annual Meeting session Emerging Biomarkers: Precision Medicine in Lupus.
The diversity of people who get the disease and how the disease presents itself are huge challenges for science to wrap its arms around.
"To make that even more challenging for you, we've just added a third major set of criteria, the ACR/EULAR criteria," said Dr. Buyon.
To drive home the point, she offered this statistic: Taking all possible combinations of classification criteria into account results in 333 types of lupus patients, each with a different phenotypic subset, she said.
The Search for Biomarkers
But the search for biomarkers—a slate that already includes anti-double stranded DNA antibodies, serum complement levels and anti-Ro and anti-La antibodies—continues. And Dr. Buyon is optimistic about what the future holds. It is, she said, "amazing how we are harnessing technology to understand lupus and develop biomarkers."
"The landscape has really changed," she said. "And that is the landscape that allows us to do immune profiling or immune cell
profiling—and these represent huge technological advances in multidimensional analysis of immune cells to allow deeper understanding of disease pathogenesis and heterogeneity and the discovery of novel biomarkers."
Cell-bound complement activation products (CB-CAPs), she said, are perhaps more reliable biomarkers for tracking lupus than soluble complement proteins C3 and C4. Although soluble complement activation products are subjected to hydrolysis in circulation or tissue fluids, CB-CAPs attach covalently to circulating cells and can remain on their surfaces for the lifespans of the cells, Dr. Buyon said.
Research has found that CB-CAPs are associated with active SLE, with prospective validation and confirmation of this relationship still needed, she said.1 And it is the only biomarker that can simply be ordered, Dr. Buyon said.
In a study of patients with active lupus, an SLE Disease Activity Index (SLEDAI) score and high levels of CB-CAPs, two types of CB-CAPs—EC4d and EC3d—had independent and additive values in tracking disease.2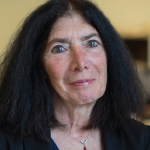 Dr. Buyon described a state of both excitement and confusion when it comes to the potential value of interferon-α (IFNα) as a biomarker. Elevated levels of IFN in SLE patients who are in remission have been found to predict flares. But in trials of rontalizumab, no difference was found in disease activity scores between those with high and low IFNα levels.3
"I still feel there is a lot of confusion as to who is the appropriate patient to be on this drug," Dr. Buyon said.
Recent findings on anifrolumab also presented a complicated picture. Overall, the treatment arm outperformed placebo, with identical efficacy in patients with high IFN and low IFN. But the high-IFN group saw a much lower placebo effect, leading to a demonstration of efficacy, Dr. Buyon said.4