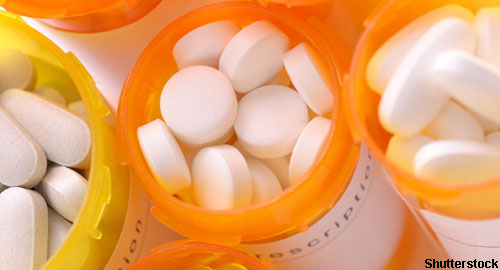 European Commission Approves Hyrimoz
In late July, the European Commission granted marketing approval for Hyrimoz, which is biosimilar to Humira (adalimumab).1 All treatment indications, including rheumatoid arthritis, plaque psoriasis, Crohn's disease, uveitis and ulcerative colitis, are approved.
This approval was based on comprehensive data comprising analytical, preclinical and clinical research demonstrating the safety, efficacy and technical quality of Hyrimoz's similarity to its reference product. A randomized, double-blind, three-arm study established the treatment's safety, pharmacokinetics and immunogenicity. Bioequivalence for all primary pharmacokinetic parameters was the primary endpoint, which was met.
A phase 3 confirmatory safety and efficacy study (ADACCESS) demonstrated the therapeutic equivalence in patients with moderate to severe chronic plaque psoriasis. In this study, Hyrimoz had a safety and immunogenicity profile similar to adalimumab. No meaningful clinical differences were observed.
Hyrimoz is available only as a 40 mg prefilled syringe/prefilled pen. It is Sandoz's seventh approved biosimilar in Europe.
FDA Rejects Buprenorphine Sublingual Spray
On July 27, INSYS Therapeutics Inc. received a Complete Response Letter from the U.S. Food and Drug Administration (FDA) regarding its new drug application for buprenorphine sublingual spray. The letter stated that although clinical studies showed buprenorphine sublingual spray was statistically and significantly different from placebo in providing pain relief, some data suggested potential safety concerns.2 In particular, the panel was concerned that the median time for meaningful pain relief, 92 minutes, would lead patients to overuse the drug, or reach for a narcotic.³
Buprenorphine sublingual spray is designed to treat moderate to severe acute pain and had three proposed doses. The manufacturer believes a use for this product and/or delivery system exists and will, therefore, assess the next steps for the agent.
---
Michele B. Kaufman, PharmD, BCGP, is a freelance medical writer based in New York City and a pharmacist at New York Presbyterian Lower Manhattan Hospital.
References
Sandoz. News release: Sandoz receives European Commission approval for biosimilar Hyrimoz (adalimumab). FirstWord Pharma. 2018 Jul 27.
INSYS Therapeutics Inc. News release: INSYS Therapeutics receives complete response letter from FDA for buprenorphine NDA. 2018 Jul 27.
Firth S. FDA advisors recommend rejecting buprenorphine spray—Limited efficacy, concerns about hypoxia and misuse worry committee members. MedPage Today. 2018 May 22.