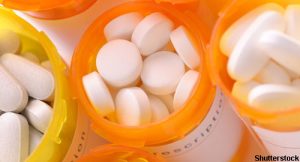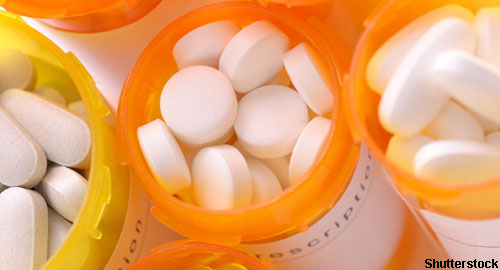 On Jan. 25, the European Commission approved upadacitinib, a Janus kinase inhibitor, to treat active psoriatic arthritis (PsA) in adults who have not adequately responded, or who are intolerant, to one or more disease-modifying anti-rheumatic drugs (DMARDs). It was also approved to treat active ankylosing spondylitis (AS) in adults for whom conventional therapy has proved inadequate.
You Might Also Like
Also By This Author
Upadacitinib is approved as a 15 mg, once-daily, oral dose and can be used as monotherapy or combined with methotrexate.1
ADVERTISEMENT
SCROLL TO CONTINUE
Both of these European Commission approvals are supported by data from the three clinical trials SELECT-PsA 1, SELECT-PsA 2 and SELECT-AXIS 1. These studies demonstrated the efficacy of updacitinib across multiple different measures of disease activity.
The research: In SELECT-PsA 1 and SELECT-PsA 2, patients had active PsA and an inadequate response to non-biologic DMARDs (SELECT-PsA 1) or biologic DMARDs (SELECT-PsA 2).
ADVERTISEMENT
SCROLL TO CONTINUE
Upadacitinib met the primary endpoint, with more upadacitinib-treated patients achieving an ACR20 response at week 12 than placebo-treated patients. An ACR20 response is defined as an improvement of 20% in the number of tender and number of swollen joints, and a 20% improvement in three of the following five criteria: patient global assessment, physician global assessment, functional ability measure, visual analog pain scale, and erythrocyte sedimentation rate or C-reactive protein.
Additionally, at week 12, upadacitinib proved non-inferior on the ACR20 to adalimumab, which was administered as a 40 mg dose every other week.
Upadacitinib-treated patients had greater improvements in physical function, measured by Health Assessment Questionnaire Disability Index (HAQ-DI) at week 12; and skin symptoms, measured by Psoriasis Area and Severity Index (PASI) 75 at week 16 than placebo-treated patients. At week 24, a greater proportion of upadacitinib-treated patients achieved minimal disease activity compared with placebo-treated patients.
ADVERTISEMENT
SCROLL TO CONTINUE
The safety results from these trials were similar to those seen in rheumatoid arthritis patients, with no new significant safety signals identified. Through week 24, integrated safety data from SELECT-PsA 1 and SELECT-PsA 2 showed serious adverse events occurred in 4.1% of the upadacitinib-treated patients, 3.7% of adalimumab-treated patients and 2.7% of placebo-treated patients. The most common adverse events reported in patients taking 15 mg of upadacitinib were increased blood creatine phosphokinase levels, increased alanine transaminase levels, increased aspartate transaminase levels, nasopharyngitis and upper respiratory tract infection.
The SELECT-AXIS study evaluated adults with active AS who were bDMARD-naive and had an inadequate response to at least two non-steroidal anti-inflammatory drugs (NSAIDs), were intolerant to NSAIDs or had a contraindication to using NSAIDs. At week 14, twice as many adults with active AS treated once daily with 15 mg of upadacitinib than placebo-treated patients achieved the primary endpoint of an Assessment of SpondyloArthritis International Society (ASAS) 40 response (52% vs. 26%; P<0.001). An ASAS40 is defined as an improvement of at least 40% and an absolute improvement from baseline of at least 20 units on a 0–100 scale in at least three of the following domains: patient global assessment of disease activity, pain assessment, physical function (Bath Ankylosing Spondylitis Functional Index) or inflammation; with no worsening in the remaining domain.