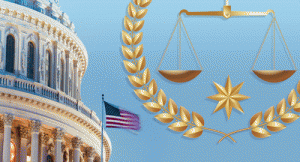 On July 9, U.S. President Joe Biden issued an Executive Order designed to promote competition in the U.S. economy. The order includes 72 initiatives related to various aspects of the economy, including prescription drugs and health insurance.1
For prescription drugs, Americans pay more than 2.5 times as much for the same prescription drugs as patients in other countries, and sometimes much more. As a result, nearly one in four Americans report difficulties paying for medication(s), and nearly one in three Americans report not taking their medications as prescribed. One goal of this executive order is to lower prescription drug prices by supporting state and tribal programs that will import safe and cheaper drugs from Canada.
ADVERTISEMENT
SCROLL TO CONTINUE
The White House says these high prices are, in part, the result of a lack of competition among drug manufacturers. The largest pharmaceutical companies can wield their market power to reap average annual profits of 15–20%, compared with average annual profits of 4–9% for the largest non-drug companies.
A strategy drug manufacturers have used to avoid competing is pay-for-delay agreements, in which brand-name drug manufacturers pay manufacturers of generic drugs to stay out of the market. That strategy has raised drug prices by $3.5 billion per year. Also, research shows that pay-for-delay and similar deals between generic and brand name manufacturers reduce innovation—reducing new drug trials and research and development expenditures.
ADVERTISEMENT
SCROLL TO CONTINUE
Pharmacy benefit managers (PBMs) also play a role in limiting competition among drug manufacturers. PBMs act as intermediaries between insurers, drug manufacturers and pharmacies, extracting discounts and price concessions from manufacturers. But PBMs fail to pass along the bulk of these concessions to patients or plans, retaining those savings for themselves. These profit-driven activities distort the healthcare market and limit patient access to drugs.
The Executive Order:
Directs the U.S. Food & Drug Administration to work with states and tribes to safely import prescription drugs from Canada, pursuant to the Medicare Modernization Act of 2003;
Directs the U.S. Health & Human Services Administration (HHS) to increase support for generic and biosimilar drugs, which provide low-cost options for patients;
Directs HHS to issue a comprehensive plan within 45 days to combat high prescription drug prices and price gouging; and
Encourages the Federal Trade Commission to ban pay-for-delay and similar agreements by rule.
Regarding health insurance, The White House says consolidation in the health insurance industry has meant that many consumers have little choice when it comes to selecting insurers. And even when there is some choice, comparison shopping is hard because plans offered on the exchanges are complicated—with different services covered or different deductibles. The Executive Order directs HHS to standardize plan options in the National Health Insurance Marketplace so people can comparison shop more easily.
ADVERTISEMENT
SCROLL TO CONTINUE
Read the complete Executive Order online.
The ACR supports efforts to reduce the cost of high-priced treatments for patients with rheumatic diseases, as long as the ability of rheumatologists and healthcare teams to provide safe and effective treatment is not restricted.² The ACR will also be monitoring implementation efforts and be prepared to advocate against the Most Favored Nation (MFN) model if the Centers for Medicare & Medicaid Services introduces it again in response to this Executive Order.
---
Reference
Fact Sheet: Executive order on promoting competition in the American economy. WhiteHouse.gov. 2021 Jul 9.
American College of Rheumatology. 2021 ACR top priorities. 2021.