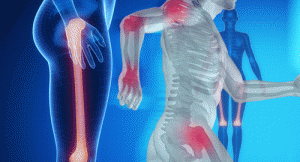 Established in 2010, the Ultrasound School of North American Rheumatologists (USSONAR) has graduated nearly 300 rheumatologists from an intensive, eight-month training program. USSONAR aims to foster training, establish standards and promote research in musculoskeletal ultrasound (MSUS), according to the organization's website.
Also by this Author
"Acquiring MSUS proficiency not only helps improve diagnostic certainty and procedural accuracy, but also requires an understanding of anatomy and the changes in anatomy caused by rheumatic diseases," says Eugene Kissin, MD, USSONAR program director and associate professor of medicine and program director of the Boston University Medical Center. "My hope is that, through teaching MSUS to rheumatology fellows, our specialty as a whole will not only take ownership of an additional tool for assessment and treatment of rheumatic conditions, but will develop a deeper understanding of anatomy and improved clinical examination skills in general."
Dr. Kissin, whose interest in MSUS began in 2003, used funds from the Rheumatology Research Foundation's Clinician Scholar Educator Award to develop the teaching program for USSONAR. He recently took some time to chat with The Rheumatologist.
Question: Tell me about USSONAR.