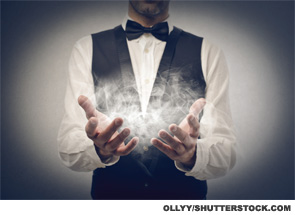 In The Beginning Sometimes we base our treatments on false or unproved assumptions. In 1986, a young clinician who was about to embark on a long, influential career in pain medicine published a retrospective study of 38 patients who were being treated for chronic pain. The lead author, Russell Portenoy, MD, had recently completed his fellowship training in cancer pain management at the Memorial Sloan-Kettering Hospital in New York City and was curious to learn whether opioid narcotics, such as oxycodone or methadone, could be safely prescribed for the long-term management of patients with noncancer-related forms of chronic pain.1 Twenty-four patients described adequate pain relief, and 14 did not. There were few substantial gains in employment or social function that could be attributed to the opioid therapy. However, no toxicity was reported, and management became a problem in only two patients, both with a history of prior drug abuse. The authors concluded that opioid maintenance therapy was a safe option to consider when treating patients with intractable chronic pain and no prior history of drug abuse.
Within a decade of this frequently cited paper's publication, the philosophy of pain management in patients with nonmalignant chronic pain was turned on its head. Whereas rheumatologists previously had been very skittish about using analgesics other than acetaminophen or a few selected nonsteroidal antiinflammatory drugs (NSAIDs) to manage chronic pain, we were now encouraged or even cajoled into prescribing opioids. The American Pain Society campaigned to make pain the "fifth vital sign" that doctors needed to monitor.
A landmark consensus statement issued in 1996 by two professional pain societies, which stated that there was little to no risk of addiction or overdose among pain patients, was widely cited.2 However, this conclusion had been misappropriated from a single-paragraph letter that was published in 1980 in the New England Journal of Medicine, describing more than 11,000 hospitalized patients briefly given opioids. The authors identified only four patients (0.04%) who showed clinical features of drug addiction.3
In 1998, the Federation of State Medical Boards (FSMB) issued guidelines, which reassured doctors that they wouldn't face regulatory action for prescribing even large amounts of narcotics, as long as they could be considered appropriate pain management. In fact, in 2004, the FSMB called on all state medical boards to make the undertreatment of pain a sanctionable offense.
In the competitive world of medical regulatory agencies, the Joint Commission on Accreditation of Healthcare Organizations (JCAHO) was not to be undone. It, too, issued new guidelines instructing hospital staff to regularly ask patients about their pain and to make treating it a priority. The now-familiar pain scale was introduced in many hospitals, with patients being asked to rate their pain from 1 to 10 and to circle a smiling or frowning face. The JCAHO published a guide that echoed Dr. Portenoy's earlier conclusions. "Some clinicians have inaccurate and exaggerated concerns" about addiction, tolerance and risk of death. It went on to state, "this attitude prevails despite the fact there is no evidence that addiction is a significant issue when persons are given opioids for pain control"—never mind that the JCAHO booklet was sponsored by one of the major opioid manufacturers in the U.S.2
About Face
That was then, and this is now. We have learned, much to our chagrin, that opioid use in noncancer patients is fraught with a high risk of addiction. In 2010, there were 5.4 opioid-related deaths and 540 admissions for treatment of opioid addiction per 100,000 people living in the U.S. In an effort to stanch the flow of opiates, the U.S. Drug Enforcement Agency recently relegated hydrocodone, the most commonly prescribed drug in the U.S. for the past eight years, to the highly restrictive Schedule II status and moved analgesics, such as tramadol, now considered to be addictive, from a ranking similar to NSAIDs to the scrutiny of a Schedule III designation.