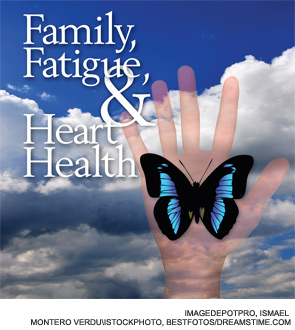 ATLANTA—Systemic lupus erythematosus (SLE) exacts a major physical and emotional toll on patients. Leading researchers explored this impact in a concurrent abstract session titled "Issues in Lupus" at the 2010 ACR/ARHP Annual Scientific Meeting in Atlanta. [Note: This session was recorded and is available via ACR SessionSelect at www.rheumatology.org.]
You Might Also Like
Explore This Issue
February 2011
Also By This Author
Test of Family Functioning
Family functioning likely is influenced greatly by this disabling condition, said Afton L. Hassett, PsyD, associate research scientist in the department of anesthesiology at the University of Michigan Medical School in Ann Arbor. Recent research has found that many patients with SLE have lower levels of social support than healthy controls, leading to lower quality of life and possibly even affecting disease activity.1-4 But the topic is rarely studied.
ADVERTISEMENT
SCROLL TO CONTINUE
Dr. Hassett and her team developed a new instrument for assessing family functioning for patients with SLE. They began the project with semistructured interviews of 20 patients. This study resulted in the following main findings:
Fatigue, even more than pain, affected patients' ability to spend time with their families;
Patients shied away from outdoor family activities;
The disease affected the families' mental health, as well as that of the patient;
Many patients felt isolated; and
Many patients suffered from a loss of sexual and emotional intimacy.
A group of rheumatologists, researchers, and patients brainstormed 16 questions to address each of these issues. In a pilot study, the team narrowed the questions to one item for each issue. (In their research, the team found that many patients defined "family" to include neighbors, friends, and even pets.) To test the instrument, 52 patients with SLE completed the new six-item SLE-FAMILY. For validation purposes, the patients also filled out the Sheehan Disability Scale, Fatigue Severity Scale, Multidimensional Scale of Negative Affect Scale, and the Systemic Lupus Activity Questionnaire.
ADVERTISEMENT
SCROLL TO CONTINUE
The SLE-FAMILY had good test–retest reliability and internal consistency. However, reliability analysis of individual items found a weakness of the performance of one. The team revised the item after finding that several patients overlooked the fact that its scoring was reversed from the others. The SLE-FAMILY appears to be a promising new instrument for robust measurement of family functioning, Dr. Hassett concluded.
Fatigue and Body Composition
While fatigue is acknowledged as a major concern in rheumatoid arthritis, less attention has been paid to its role in SLE, noted Patricia Katz, PhD, professor of medicine (rheumatology) and health policy at the University of California, San Francisco (UCSF). Nor is there an abundance of research on the relationship between fatigue and body composition in rheumatic disease. Such obesity-related factors as sleep disorders and muscle weakness could contribute to fatigue in patients with rheumatic disease. Dr. Katz sought to examine the role of body composition and muscular weakness in fatigue among women with SLE.