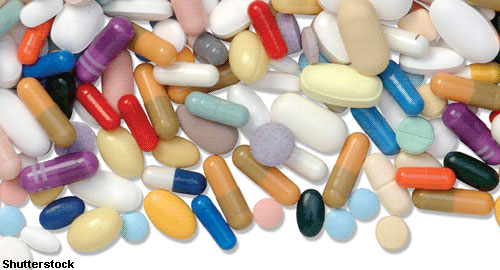 The U.S. Food and Drug Administration (FDA) has approved baricitinib (Olimiant), an oral, janus kinase (JAK) inhibitor, in a once-daily 2 mg dose. The approval is for adults with moderate to severe active rheumatoid arthritis (RA) who have had an inadequate response to one or more tumor necrosis factor inhibitors.1
Also By This Author
During clinical trials, symptom relief occurred early in baricitinib-treated participants, who experienced ACR20 responses at Week 1. At Week 12, baricitinib-treated patients had a statistically higher ACR20 response than placebo-treated patients, 49% vs. 27%. Additionally, baricitinib-treated patients experienced improvement in all ACR20 component scores compared with placebo-treated patients. Baricitinib-treated patients described clinical improvements in physical function based on the Health Assessment Questionnaire Disability Index compared with placebo-treated patients.
ADVERTISEMENT
SCROLL TO CONTINUE
In clinical trials, the most common adverse reactions were upper respiratory infections, nausea, herpes simplex and herpes zoster infections.
Baricitinib's labeling includes a boxed warning for the risk of serious infections, malignancies and thrombosis. Serious infections leading to hospitalization, death and tuberculosis, as well as bacterial, invasive fungal, viral or other opportunistic infections, have occurred in baricitinib-treated patients. Incidents of thrombosis, including deep vein thrombosis, pulmonary embolism and arterial thrombosis (some fatal), have occurred in baricitinib-treated patients. Other warnings include gastrointestinal perforation, laboratory abnormalities (e.g., neutropenia, lymphopenia, anemia, liver enzyme elevations, lipid level elevations). A warning against the use of live vaccines with baricitinib is also included on the label.
ADVERTISEMENT
SCROLL TO CONTINUE
Baricitinib should be available by the end of the second quarter of 2018. A patient support program, Olimiant Together, will be available to patients.
---
Michele B. Kaufman, PharmD, BCGP, is a freelance medical writer based in New York City and a pharmacist at New York Presbyterian Lower Manhattan Hospital.
Reference
ADVERTISEMENT
SCROLL TO CONTINUE