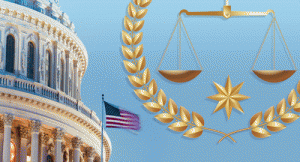 On Aug. 25, the U.S. Food & Drug Administration (FDA) approved canakinumab (Ilaris) for the treatment of gout flares in adult patients who can't non-steroidal anti-inflammatory drugs (NSAIDs) and colchicine, or for whom NSAIDs and colchicine are contraindicated or provide an inadequate response. The approval also includes adult patients for whom repeat courses of corticosteroids are not appropriate.1
Background
Canakinumab is an interleukin (IL) 1β blocker originally FDA approved in June 2009 via the orphan drug pathway to treat periodic fever syndromes, including cryopyrin-associated periodic syndromes (CAPS) in adults and children at least 4 years old. CAPS includes familial cold autoinflammatory syndrome (FCAS) and Muckle-Wells syndrome (MWS). Canakinumab was also previously FDA approved to treat other periodic fever syndromes, including tumor necrosis factor receptor associated periodic syndrome (TRAPS), hyperimmunoglobulin D syndrome (HIDS)/mevalonate kinase deficiency and familial Mediterranean fever (FMF).2,3
In 2011, an FDA Advisory Committee voted against the approval of canakinumab for acute gout flares due to inadequate safety and effectiveness data. The committee noted the treatment offered only symptom relief and did not treat the disease.4 Since then, the manufacturer, Novartis, has completed additional studies in patients with gout flares to better describe the short- and long-term safety profile of canakinumab and its risk-benefit profile.
In June 2020, canakinumab also received FDA approval to treat patients with active systemic juvenile idiopathic arthritis (sJIA) at least 2 years old and patients with active adult-onset Still's disease (AOSD).5
Patient Care
For gout flares, canakinumab is administered as a single, 150 mg subcutaneous injection. Patients who need to be retreated should wait at least 12 weeks before another injection. In clinical trials, the most common adverse reactions associated with canakinumab were nasopharyngitis, diarrhea, influenza, headache and nausea.
Canakinumab inhibits interleukin 1; such treatments have been associated with an increased risk of infections. Prescribers should be cautious when administering canakinumab to patients with infections, a history of recurring infections or underlying conditions that may predispose them to infections. If a patient develops a serious infection, canakinumab should be discontinued. 
Live vaccines should not be concurrently given with canakinumab.
A single dose of canakinumab is expensive, costing about $18,000, and it remains to be seen how canakinumab fits into the armamentarium of gout treatments.
---
Michele B. Kaufman, PharmD, BCGP, is a freelance medical writer based in New York City and a pharmacist at New York Presbyterian Lower Manhattan Hospital.
References