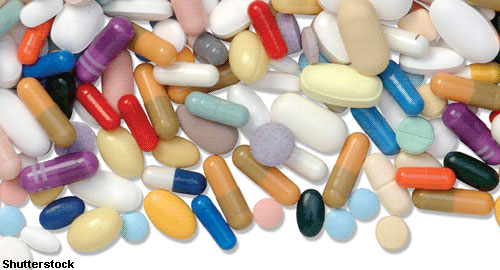 This fall, the
U.S. Food and Drug Administration
(FDA)
approved
the subcutaneous formulation of tocilizumab (Actemra) for treating active systemic juvenile idiopathic arthritis (SJIA) in patients 2 years and older.
Tocilizumab
can be given alone or in combination with
methotrexate
in patients with SJIA. In 2011, the FDA approved intravenous (IV) tocilizumab for patients two years and older with active SJIA.
1
This approval was based on results from the JIGSAW-118 trial. This 52-week, open-label, multi-center, phase 1b study sought to determine the appropriate subcutaneous tocilizumab dosing regimen for a range of SJIA children's body weights. The study enrolled SJIA patients 1–17 years old (N=51) who had had an inadequate response to non-steroidal anti-inflammatory drugs and corticosteroids. Additionally, patients either never received tocilizumab or were receiving intravenous tocilizumab with adequate disease control.
During the study, subcutaneous tocilizumab was administered according to body weight. For 52 weeks in an open-label pattern, patients weighing less than 30 kg received 162 mg tocilizumab every two weeks or every 10 days. Additionally, patients weighing more than 30 kg received 162 mg tocilizumab weekly. Safety and model-computed pharmacokinetic and pharmacodynamic parameters were assessed.
ADVERTISEMENT
SCROLL TO CONTINUE
No new safety signals were identified. However, a higher incidence of injection site reactions occurred in subcutaneous tocilizumab-treated patients (41%, 21/51) compared with patients who received IV tocilizumab. None of the injection site reactions were serious, required patients to withdraw from the study or interrupted their dosing.
Efficacy of subcutaneous tocilizumab is based on pharmacokinetic exposure and extrapolation of the agent's established efficacy in rheumatoid arthritis patients.
ADVERTISEMENT
SCROLL TO CONTINUE