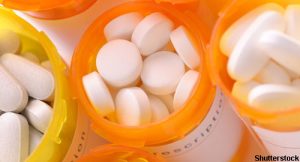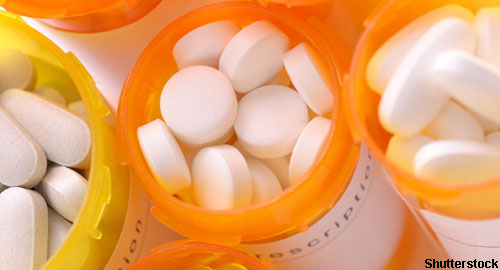 On July 15, the U.S. Food & Drug Administration (FDA) approved a 10% solution of an intravenous human immunoglobulin (IVIG), Octagam 10%, to treat adults with dermatomyositis. This approval was based on results of the Progress in Dermatomyositis (ProDERM) study (NCT02728752).1–3
You Might Also Like
Also By This Author
More recently, the FDA Office of Orphan Products Development granted Octapharma, the manufacturer of Octagam 10%, seven years of marketing exclusivity for this product, which is the first and only IVIG treatment for adult dermatomyositis.4 The FDA grants orphan drug status to unique therapeutic agents intended for the safe and effective treatment, diagnosis or prevention of rare diseases or disorders that affect less than 200,000 residents of the U.S.
ADVERTISEMENT
SCROLL TO CONTINUE
For the treatment of dermatomyositis, Octagam 10% should be administered at a dose of 2 g/kg divided equally and given over two–five consecutive days every four weeks. The initial infusion rate should be 1 mg/kg/min (0.01 mL/kg/min) up to a maintenance infusion rate of 4 mg/kg/min (up to 0.04 mL/kg/min), if tolerated.
The intravenous IVIG solution is also FDA approved to treat chronic immune thrombocytopenic purpura (ITP) in adults.5
ADVERTISEMENT
SCROLL TO CONTINUE
Boxed Warning
For all indications, Octagam 10% carries a boxed warning, noting risks of thrombosis, renal dysfunction and acute renal failure. Risk factors for developing thrombosis include advanced age, a history of venous or arterial thrombosis, hypercoagulable conditions, hyperviscosity, prolonged immobilization, indwelling vascular catheters, use of estrogens and cardiovascular risk factors. When IVIG is administered in predisposed patients, acute renal failure, osmotic nephropathy, renal dysfunction and death can occur. Renal dysfunction and acute renal failure occur more commonly in patients receiving IVIG products that contain sucrose. However, Octagam 10% does not contain sucrose.
To prevent thrombosis, renal dysfunction or renal failure, Octagam 10% should be administered at the lowest possible infusion rate. Patients should be adequately hydrated prior to administration and should be monitored for signs and symptoms of thrombosis. Blood viscosity should be assessed in patients at risk for hyperviscosity.
---
Michele B. Kaufman, PharmD, BCGP, is a freelance medical writer based in New York City and a pharmacist at New York Presbyterian Lower Manhattan Hospital.
ADVERTISEMENT
SCROLL TO CONTINUE