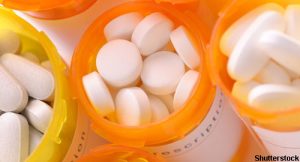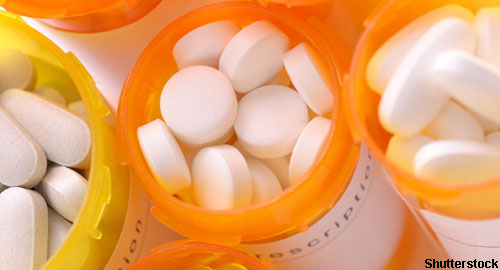 The U.S. Food & Drug Administration (FDA) has received a new drug application for upadacitinib to treat ankylosing spondylitis. The agency has also recently approved tramadol hydrochloride as an oral solution for pain management.
You Might Also Like
Also By This Author
Upadacitinib Goes to FDA for Ankylosing Spondylitis
In late August, AbbVie Inc., the manufacturer of upadacitinib (Rinvoq), submitted a new drug application to the FDA for upadacitinib to treat ankylosing spondylitis. The treatment, a once-daily, 15 mg dose, is a selective and reversible JAK inhibitor currently approved in the U.S. to treat moderate to severe rheumatoid arthritis.1
ADVERTISEMENT
SCROLL TO CONTINUE
The application for this new indication is based on results from the phase 2/3 SELECT-AXIS 1 clinical trial. The study's primary end-point was the achievement of an Assessment of SpondyloArthritis International Society (ASAS) 40 response—an improvement of at least 40% and an absolute improvement from baseline of at least 20 units on a 0–100 scale in at least three of the following domains: patient global assessment of disease activity, pain assessment, physical function (Bath Ankylosing Spondylitis Functional Index) or inflammation; with no worsening in the remaining domain. At week 14 of the study, 52% of upadacitinib-treated patients achieved an ASAS40 response, compared with 26% of placebo-treated patients (P<0.001).
The safety profile of upadacitinib in SELECT-AXIS 1 was consistent with other upadacitinib clinical trials. No new significant safety signals were identified.
ADVERTISEMENT
SCROLL TO CONTINUE
Tramadol Hydrochloride as an Oral Solution
On Sept. 8, the FDA approved an oral solution of tramadol hydrochloride (Qdolo) from Athena Biosciences to treat pain in adults who require an opioid analgesic and for whom alternative pain treatments are inadequate. The oral solution is a central opioid agonist that binds to mu opioid receptors and also weakly inhibits norepinephrine/serotonin uptake. It will be available as a 5 mg/1 mL dose, giving prescribers flexibility to titrate doses to meet patients' needs. Additionally, the agent will be useful for patients with dysphagia and others who experience difficulty swallowing.2
This treatment has the same warnings and precautions as tramadol tablets, which are only available in 50 mg doses. Like the branded and other generic tramadol hydrochloride products, this treatment will be a Schedule IV controlled substance (C-IV) when it becomes available, meaning it has a low potential for abuse and a low risk of dependence
---
Michele B. Kaufman, PharmD, BCGP, is a freelance medical writer based in New York City and a pharmacist at New York Presbyterian Lower Manhattan Hospital.
ADVERTISEMENT
SCROLL TO CONTINUE