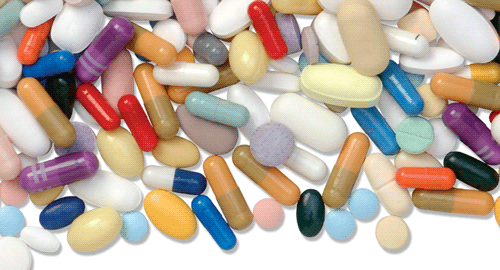 Oxycodone Tablets Submitted to FDA
Filings for oxycodone tablets (Oxaydo) in both 10 and 15 mg doses have been accepted by the U.S. Food and Drug Administration (FDA).1 The submission is based on a pharmacokinetic study demonstrating bioequivalence to the reference drug, oxycodone hydrochloride (Roxicodone) tablets at a 15 mg dose. The product is an immediate-release formulation of oxycodone for treating acute and chronic moderate to severe pain for which the use of an opioid is appropriate.
You Might Also Like
Also By This Author
Initially approved in December 2015 in both 5 and 7.5 mg doses, the treatment is designed to discourage intranasal abuse. It contains an inactive ingredient that may cause nasal burning if the formulation is manipulated and snorted. However, this formulation has not been proved to reduce abuse compared with immediate-release oxycodone.
ADVERTISEMENT
SCROLL TO CONTINUE
The FDA is expected to review these formulations for potential approval by mid-June 2017.
NICE Recommends Secukinumab Use for Psoriatic Arthritis
Secukinumab (Cosentyx) is an interleukin (IL) 17A inhibitor clinically shown to significantly improve skin and joint symptoms in patients with psoriatic arthritis, while improving patients' physical function and quality of life. In the U.K., the National Institute for Health and Care Excellence (NICE) has published a positive Final Appraisal Determination, recommending to the National Health Service (NHS) the use of secukinumab in adults with active and progressive psoriatic arthritis.2 The treatment is also recommended for use by patients with peripheral arthritis who have three or more tender and swollen joints without having a prior response to at least two standard disease-modifying anti-rheumatic drugs (DMARDs), either as mono- or combination therapy. Secukinumab can also be used in patients who are unresponsive to a TNF-alpha inhibitor within the first 12 weeks, or when TNF-alpha inhibitors are contraindicated. The NICE recommendation acknowledges the clinical importance of secukinumab as a new standard for treating psoriatic arthritis patients.
ADVERTISEMENT
SCROLL TO CONTINUE
In July 2015, NICE approved secukinumab for restricted use within the NHS, in Wales and England, to treat adults with moderate to severe plaque psoriasis. In August 2016, the NHS approved secukinumab to treat adults with ankylosing spondylitis when non-steroidal anti-inflammatory drugs or TNF-alpha inhibitors were not suitable or were ineffective.
Michele B. Kaufman, PharmD, BCGP, is a freelance medical writer based in New York City and a pharmacist at New York Presbyterian Lower Manhattan Hospital.
References
ADVERTISEMENT
SCROLL TO CONTINUE