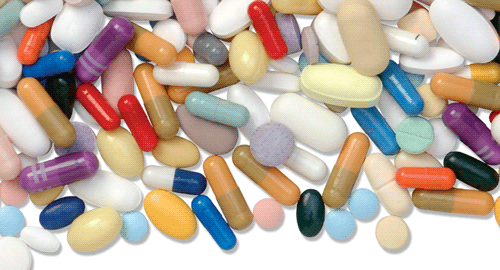 FDA Review of Baricitinib Delayed
The U.S. Food and Drug Administration (FDA) has extended the review period for baricitinib, an investigational medication for treating moderate to severe rheumatoid arthritis (RA).1 Baricitinib is a once-daily oral Janus kinase (JAK) inhibitor currently in clinical studies for inflammatory and autoimmune diseases.
Also By This Author
The New Drug Application (NDA) for baricitinib was submitted to the FDA in January 2016. The FDA extended the Prescription Drug User Fee Act (PDUFA) goal date by three months to allow time to review additional data analyses recently submitted by the manufacturer in response to the FDA's Information Requests. The submission of the additional information has been determined by the FDA to constitute a major amendment to the baricitinib NDA. The information includes four pivotal Phase 3 clinical trials in patients with moderate to severe active RA.
ADVERTISEMENT
SCROLL TO CONTINUE
Two of the four studies included prespecified comparisons with approved disease-modifying anti-rheumatic drugs (DMARDs): one to methotrexate (RA-BEGIN) and one to adalimumab (RA-BEAM). In an additional Phase 3 study carried out to support clinical development in China, a wide range of patients was included. Some of these patients were methotrexate-naive, inadequate methotrexate responders, inadequate responders to conventional synthetic DMARDs or inadequate responders to biologic DMARDs, including tumor necrosis factor inhibitors. Any patients who completed any of the Phase 3 studies could enroll in a long-term extension study.
FDA Removes Bupropion & Varenicline Warnings
After a review of a large clinical trial evaluating mental health side effects of the smoking cessation drugs varenicline and bupropion, the FDA has determined the risks of serious side effects on behavior, mood or thinking are lower than originally suspected.2 These mental health side effects still exist in patients currently being treated for such mental illnesses as anxiety disorders, depression or schizophrenia, as well as in patients who have been previously treated for mental illness. However, most people with these side effects did not have serious consequences, such as hospitalization. The results of a clinical trial confirm that the benefits of stopping smoking outweigh the risks of these medicines.
ADVERTISEMENT
SCROLL TO CONTINUE
Therefore, the FDA has removed the Boxed Warning from the bupropion (Zyban) and varenicline (Chantix) product labels. The existing warning sections of both product labels have been updated to include results from the clinical trial, describing the side effects on behavior, mood or thinking. The patient medication guide that explains the risks associated with using these products will continue to be provided with every patient prescription. The risk evaluation and mitigation strategy has been removed.