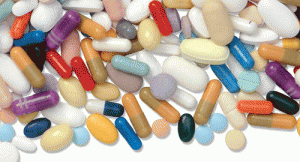 Infliximab Biosimilar Garners FDA Support
Announced on Feb. 5 ahead of the U.S. Food and Drug Administration (FDA) Arthritis Advisory Committee meeting on Feb. 9, FDA reviewers concluded that Celltrion's biosimilar CT-P13 is "highly similar" to Johnson & Johnson's infliximab (Remicade).1,2 Staff stated that clinical development program results and Celltrion's data support that that there are "no clinically meaningful differences" between CT-P13 and infliximab with regard to potency, purity and safety for treating rheumatoid arthritis and ankylosing spondylitis. These were the two indications that were studied.
You Might Also Like
Also By This Author
The FDA staff assumes that the biosimilar CT-P13 would also be safe for infliximab's other approved indications, including Crohn's disease and ulcerative colitis. The investigation by FDA staff noted that only minor differences in clinically inactive components were noted between the two products.
ADVERTISEMENT
SCROLL TO CONTINUE
Fibromyalgia Treatment Receives FDA Fast Track Designation
The FDA fast track designation is given to a product that addresses an unmet medical need in a serious condition. In January, the FDA fast tracked the development of IMC-1 for treating fibromyalgia.3 IMC-1 suppresses the chronic tissue-resident herpes virus, which may have a role in causing or continuing fibromyalgia symptoms.
Previously, IMC-1 completed a randomized, double-blinded, placebo-controlled Phase 2 study, known as PRID-201. This study showed that IMC-1 holds promise for treating pain and other fibromyalgia symptoms. The product is a fixed-dose combination of famciclovir and celecoxib, the former of which possesses anti-viral activity. The formulation and dosing are proprietary to the manufacturer, Innovative Med Concepts.
ADVERTISEMENT
SCROLL TO CONTINUE
IMC-1 is expected to begin Phase 3 clinical trials in 2017.
Michele B. Kaufman, PharmD, CGP, RPh, is a freelance medical writer based in New York City and a pharmacist at New York Presbyterian Lower Manhattan Hospital.
References
ADVERTISEMENT
SCROLL TO CONTINUE