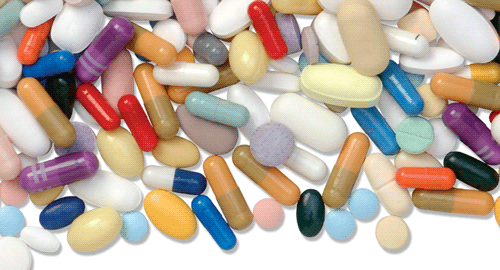 FDA Adds Boxed Warnings to Opioids & Benzodiazepines
The U.S. Food and Drug Administration (FDA) conducted two studies and evaluated two additional studies on the risks of combining opioids used to treat pain/cough and benzodiazepines.1 These studies showed an increasing trend in concomitant dispensing of opioid analgesics and benzodiazepines, as well as an increasing frequency of combined benzodiazepine and prescription opioid misuse, abuse and overdose—from prescribed or greater-than-prescribed doses—as measured by national emergency department visits and overdose death rates. Review of these data has led the FDA to conclude that the combined use of opioids and benzodiazepines or other central nervous system (CNS) depressants has resulted in serious side effects, including dyspnea and death. Opioids treat both pain and cough; benzodiazepines have many uses, including the treatment of anxiety, insomnia and seizures.
Also By This Author
As a result, the FDA is requiring manufacturers of opioids and benzodiazepines to update the labeling of these products. New Boxed Warnings, the FDA's strongest warnings, are currently being added to the drug labeling of prescription opioids and benzodiazepines. Related revisions will also be made to the Warnings and Precautions, Drug Interactions, and Patient Counseling Information sections of the labeling.
ADVERTISEMENT
SCROLL TO CONTINUE
The FDA is requesting that healthcare professionals limit prescribing opioids in combination with benzodiazepines or other CNS depressants. These combinations should be prescribed only to patients who have no other treatment options. If these medication classes are prescribed together, the dosage and duration of each drug should be limited to the minimum possible amount and shortest time to achieve the desired clinical effect. Patients and caregivers should be warned about the risks to breathing and sedation, as well as their signs and symptoms. If possible, practitioners should avoid prescribing opioids to patients taking benzodiazepines or CNS depressants, as well as those who consume alcohol.
New Drug Safety Labeling Changes Database
On Sept. 1, the FDA debuted its new Drug Safety Labeling Changes (SLC) database.2 Users can search recently FDA-approved drug product labeling changes to safety information by drug name, date range and labeling section. The database has seven searchable labeling sections: boxed warning; contraindications; adverse reactions; warnings and precautions; drug interactions; use in specific populations; and patient counseling information, patient information or Medication Guide. Search the database at www.accessdata.fda.gov/scripts/cder/safetylabelingchanges.
ADVERTISEMENT
SCROLL TO CONTINUE