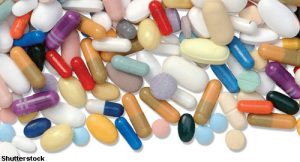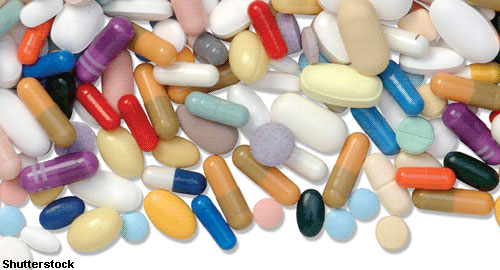 On Oct. 15, the U.S. Food & Drug Administration (FDA) issued a warning that the use of non-steroidal anti-inflammatory drugs (NSAIDs) at or around week 20 of pregnancy may cause rare, but serious, renal problems in a developing fetus. The use of NSAIDs may result in oligohydramnios, a condition consisting of low amniotic fluid levels.1 Amniotic fluid provides a protective cushion and helps fetal development of the lungs, digestive system and muscles. Around week 20, the developing fetus' kidneys produce most of the amniotic fluid, so kidney problems can lead to low levels of amniotic fluid.
You Might Also Like
Explore This Issue
December 2020
Also By This Author
Although this safety concern is well known in some medical specialties, the FDA wanted to communicate this concern more widely and educate other healthcare professionals, as well as pregnant women and women who want to become pregnant. This warning concerns all NSAIDs, whether they are purchased over-the-counter or with a prescription.
ADVERTISEMENT
SCROLL TO CONTINUE
The FDA reviewed the medical literature, as well as cases submitted to the agency for data about oligohydramnios and fetal renal problems associated with NSAID use during pregnancy.
Through 2017, 35 cases were reported to the FDA about oligohydramnios and NSAIDs; all were serious. Of the FDA cases, two newborns who died had renal failure and confirmed oligohydramnios, with the mothers who took NSAIDs while pregnant. Three other newborns died with renal failure, but without confirmed oligohydramnios and with mothers who took NSAIDs while pregnant. The low amitotic fluid levels began as early as 20 weeks of pregnancy.
ADVERTISEMENT
SCROLL TO CONTINUE
In 11 cases, oligohydramnios was detected during the pregnancies and amniotic fluid levels returned to normal after the NSAID was stopped. The information reported in these cases was similar to information reported in the medical literature. In the medical literature, oligohydramnios was noted during NSAID use for varying timeframes (e.g., 48 hours to many weeks). In most instances, low amniotic fluid levels reversed within 3–6 days after NSAID discontinuation. Resumption of NSAIDs led to a recurrence of low amniotic fluid levels.
The FDA is now recommending pregnant women avoid using NSAIDs at week 20 and beyond in pregnancy. (Note: The recommendations for NSAID prescribing have been that pregnant women should avoid taking NSAIDS at week 30, because NSAIDs may interfere with fetal lung maturation at that stage of pregnancy.)
If a healthcare professional deems it necessary to use an NSAID between weeks 20 and 30 of pregnancy, use should be limited to the lowest effective dose for the shortest duration. If NSAID use is longer than 48 hours, healthcare professionals should consider ultrasound monitoring of amniotic fluid, and the NSAID should be discontinued if oligohydramnios is found.