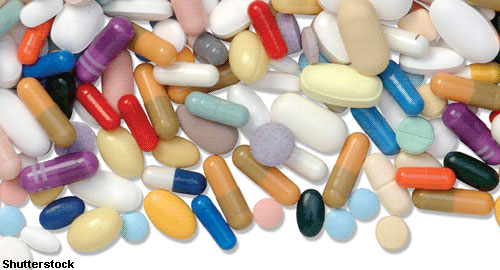 The U.S. Food and Drug Administration (FDA) recently expanded the indications for ferumoxytol injections to include the treatment of adults with iron-deficiency anemia. The agency has also received an application for GP2017, a biosimilar to adalimumab.
Ferumoxytol Injection Garners Additional FDA Approval
On Feb. 5, the FDA approved a supplemental new drug application for ferumoxytol injection (Feraheme), adding additional indications for the treatment.1 The medication's initial FDA approval included the treatment of adults with chronic kidney disease (CKD). The new indications include treating adults with iron-deficiency anemia who cannot tolerate oral iron therapy or who have not had a satisfactory response to oral iron.
This new approval may potentially lead to a significant increase in the number of patients benefiting from ferumoxytol injections, including both CKD and non-CKD patients.
FDA Accepts Adalimumab Biosimilar Application
GP2017, from Sandoz, is a biosimilar version of AbbVie's adalimumab (Humira).2 In 2016, adalimumab received $16.1 billion in sales worldwide. However, in November 2017, the U.S. patents for branded adalimumab expired, which also expired in Europe in June 2017.
In February, the FDA accepted an application for GP2017. The application includes pharmacokinetic study data in healthy volunteers and a Phase 3 confirmatory safety and efficacy study in patients with moderate to severe chronic plaque psoriasis (ADACCESS). An application for GP2017 was also submitted to the European Medicines Agency in June 2017.
---
Michele B. Kaufman, PharmD, BCGP, is a freelance medical writer based in New York City and a pharmacist at New York Presbyterian Lower Manhattan Hospital.
References
AMAG Pharmaceuticals. News release: AMAG Pharmaceuticals announces FDA approval of supplemental new drug application (sNDA) for Feraheme (ferumoxytol injection). 2018 Feb 5.
Generics and Biosimilars Initiative (GaBI). News release: FDA accepts applications for adalimumab and trastuzumab biosimilars. 2018 Feb 2.