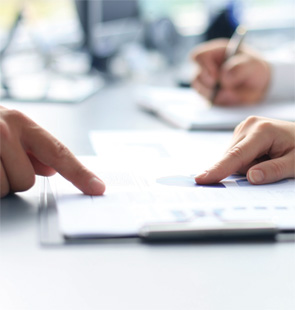 JohnKwan/shutterstock.com
This year marks the 30th anniversary of the Rheumatology Research Foundation. Arthur Weaver, MD, MS, was the first president of the Foundation in 1985, and remains actively involved in fulfilling its mission today. Below is an excerpt of an interview the Foundation conducted with Dr. Weaver as part of the anniversary celebration. Dr. Weaver offers a wonderful perspective on how the Foundation came to be and his hopes for the Foundation over the next 30 years.
ADVERTISEMENT
SCROLL TO CONTINUE
Q: How did you get involved with the Foundation?
A: It was 1985 and the American College of Rheumatology (ACR) was in its infancy. I was a member of the ACR board in the mid-1980s and was elected to be the first president of the ACR's new foundation, then known as the Research and Education Foundation (REF). At the time, the Foundation had no funds of its own, and the ACR itself was just beginning to gain momentum.
ADVERTISEMENT
SCROLL TO CONTINUE

Arthur Weaver, MD, MS, former Rheumatology Research Foundation president
Q: What is the greatest impact you've seen the Foundation make in the past 30 years?
A: The Foundation started slowly, with a few thousand dollars raised from ACR members in the first few years. However, it soon became apparent that increased funding was needed for rheumatology training, education and research, as funding from the National Institutes of Health (NIH) and the Arthritis Foundation had decreased significantly.
Since then, the growth of the Foundation has been phenomenal. In just a few short years, the Rheumatology Research Foundation has become the largest private funding source for rheumatology research and training programs in the U.S. This critical funding has led to significant diagnostic and therapeutic advancements and an increased number of rheumatologists in the field.
Q: What do you want people to know about the Foundation?
A: What impresses me the most is that the Foundation has consistently received the highest rating possible from Charity Navigator: four stars. The Foundation is committed to making sure every dollar raised goes directly to rheumatology research, education and training. Recent studies predict that 70 million people in the U.S. will be impacted by arthritis and other rheumatic diseases by 2030, which is why the Foundation is particularly important now and needs to continue to grow.
ADVERTISEMENT
SCROLL TO CONTINUE
Q: What do you hope to see the Foundation achieve over the next 30 years?
A: We have seen tremendous diagnostic and therapeutic advances in rheumatology over the past three decades. Over the next 30 years, I hope to see the Foundation receive continued and increasing support from the rheumatology community and an expanded public and patient awareness. As the Foundation achieves these goals, I foresee an increased number of well-trained rheumatologists and support personnel, further diagnostic and therapeutic advances, and cures for several rheumatic diseases.