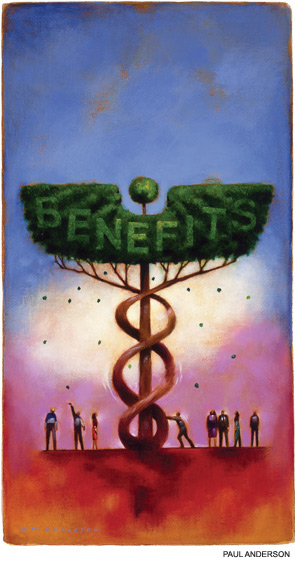 Former ACR president Sherine E. Gabriel, MD, MSc, has long been at the forefront of patient-centered clinical research designed to enhance the effectiveness of treatment of rheumatoid arthritis and other rheumatic conditions. Now, Dr. Gabriel, who is professor of medicine and epidemiology and the William J. and Charles H. Mayo Professor at the Mayo Clinic in Rochester, Minn., has been asked to apply her expertise and leadership to improving outcomes across the full gamut of healthcare in the United States.
The researcher and clinician was selected on February 15, 2011, to chair the Methodology Committee of the Patient-Centered Outcomes Research Institute (PCORI). On January 21, U.S. Comptroller General Gene L. Dodaro appointed her as a member of the committee, along with 14 other physicians and scientists.
ADVERTISEMENT
SCROLL TO CONTINUE
PCORI, a nonprofit corporation, was established last year in accordance with the Patient Protection and Affordable Care Act, the centerpiece of the healthcare reform enacted in March 2010. The institute's purpose, Dodaro stated, is "to assist patients, clinicians, purchasers, and policy makers in making informed health decisions by providing quality, relevant evidence on how best to prevent, diagnose, treat, and monitor diseases and other health conditions."
Hours after her selection as chair, Dr. Gabriel told The Rheumatologist, "I believe PCORI and its Methodology Committee provide an unprecedented opportunity for health and medical science to play a leadership role in America's transformation toward a high-value healthcare system. The PCORI Board of Governors will identify national research priorities and carry out a corresponding research agenda, while the Methodology Committee will develop and improve the methodological standards needed for patient-centered outcomes research, which includes methods to improve dissemination of research results."
ADVERTISEMENT
SCROLL TO CONTINUE
She adds, "This is a cause about which I am passionate. That is why I am excited and honored to be named chair of the Methodology Committee."
Strong Support from Colleagues
The ACR and Mayo Clinic both championed Dr. Gabriel's nomination to serve with PCORI, either on its Board of Governors—she made it to the short list of candidates—or on the Methodology Committee.
In a letter to Comptroller General Dodaro, Stanley B. Cohen, MD, also a former ACR president, wrote, "Dr. Gabriel's expertise in both clinical practice and epidemiology has contributed to her firm understanding of population health research issues, particularly those regarding the transfer of research findings into effective methods of chronic disease prevention and treatment." He adds that her "knowledge and expertise are impressive, but her spirit of service and her passion for patient-centered research are even more impressive."