Finally, some of the variations in how we care for our patients may be based on gender differences. The evidence suggests that female physicians are more likely to adhere to clinical guidelines and evidence-based practice than their male counterparts.12 Whether patient outcomes differ between male and female physicians was recently confirmed in a study of mortality and readmission rates among Medicare inpatients.13 Elderly hospitalized patients treated by female internists had significantly lower mortality and readmission rates compared with those cared for by their male counterparts. Guys, it's time to start playing by the rules!
Explore This Issue
July 2017
Also By This Author
Based on a recent study, the treating physician's age may affect patient mortality.14 The variations that affect medical practice are numerous and highly complex. It will take considerable effort to skew the onerous ones in a favorable direction.
ADVERTISEMENT
SCROLL TO CONTINUE
Complexity trumps any simple solutions.
---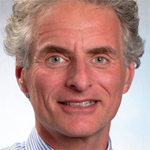 Simon M. Helfgott, MD, is associate professor of medicine in the Division of Rheumatology, Immunology and Allergy at Harvard Medical School in Boston.
ADVERTISEMENT
SCROLL TO CONTINUE
Erratum
In the article, "Make Rheum for Trainees," May 2017, Heather Ferri, DO, was mistakenly identified as an MD. We regret the error.
References