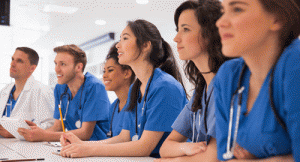 Rheumatology is a unique and challenging internal medicine specialty, offering diverse career paths, investigative opportunities and long-term meaningful relationships with patients. In recent years, surveys have found rheumatologists to be among the happiest medical subspecialists and reported positive work–life balances.
Despite these positive aspects, rheumatology has been a less common career choice than other internal medicine subspecialties. The field offers lower compensation than procedural specialties, and disorders are typically incurable, creating a high-stress environment. However, these perceptions may be changing, according to new research from Huynh W. Tran, MD, and colleagues at the University of Southern California and Los Angeles County + University of Southern California Medical Center, published in the April 2019 issue of Arthritis Care & Research.
In a retrospective study, investigators evaluated the current attractiveness of rheumatology as a career choice and compared it with other medical subspecialties. Using data from the National Resident Matching Program (NRMP) from 2008 to 2017, the 2015 ACR workforce study and Medscape physician salary reports from 2010 to 2017, researchers determined the annual numbers of fellowship applicants, availability of positions and post-fellowship salary trends. Data from 2008 to 2013 were compared with those from 2014 to 2017, and rheumatology was compared with other subspecialties.
The Results
| | | Next → | Single Page