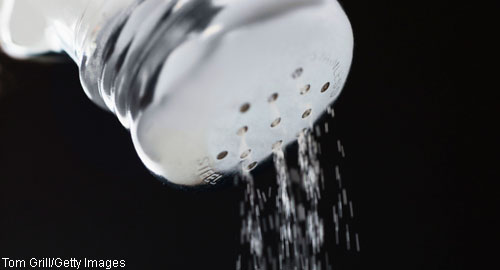 A high-salt diet may play a role in the development of follicular helper T cells (Tfh) and immune disorders, possibly via epigenetic modulation. Last month, this connection came further into focus with publication of research by Haijing Wu, PhD, of Central South University in China, and colleagues. The researchers investigated the ability of NaCl to promote Tfh cell differentiation via epigenetic modulation and published their results online on June 21 in Scientific Reports.1
Also By This Author
The research included both in vitro and in vivo experiments. Specifically, investigators studied the effect of salt on human peripheral blood mononuclear cells (PBMCs), as well as the effects of a high-salt diet on a mouse model of lupus (MRL/lpr).
ADVERTISEMENT
SCROLL TO CONTINUE
"In the present study, we identified a high-salt diet as an environmental factor that promotes SLE by inducing Tfh cell differentiation," write the authors in their discussion. "However, in the mouse model, the effects of a high-salt diet were much more complicated than that in the in vitro system. This difference may be attributable to Tfh cells."
Thus, the researchers focused their efforts on the in vitro system to tease out the mechanism behind salt's promotion of autoimmunity. They began by culturing human PBMCs in NaCl to evaluate the effect of sodium on apoptosis and T cell differentiation. They found that NaCl increased the frequency of Tfh cells and promoted Tfh cell differentiation. In particular, they observed a higher frequency of Tfh cells relative to Th17 and Treg cells. When they looked more closely at the CD4+ cells, they found that NaCl induced DNA hypomethylation and enhanced the expression of the hydroxyltransferases TET2 and TET3. Further analysis revealed that TET2 played an important role in Tfh cell differentiation and NaCl-induced Tfh cell promotion.
ADVERTISEMENT
SCROLL TO CONTINUE
The investigators next constructed gene expression and DNA methylation maps for control and NaCl-treated human CD4+ T cells. They found that several genes involved in T cell differentiation and activation were turned on by high-salt treatment. In particular, when they compared the maps from the two different groups, they found that high-salt-treated cells exhibited decreased gene expression of Blimp, IL-4, IL-10, IFN-ɣ and IL-2. In contrast, the treated cells displayed increased expression of the T helper cell subset differentiation genes ICOS, PDCD1, STAT1 and Sh2d1a. Their DNA methylation analysis revealed that NaCl enhanced the expression of map3k1 and spn and induced DNA hypomethylation of genes involved in the immune response pathway. The investigators noted that the genes that increased expression in response to salt were similar to the genes that had increased expression in lupus CD4+ T cells. In particular, treatment of CD4+ T cells with NaCl resulted in an enrichment of TET2 on spn and stat5b that corresponded with inhibition of spn expression; however, their data suggested that only spn expression was regulated by TET2.