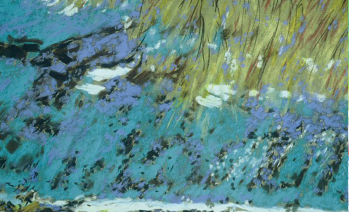 Rheumatologists are natural teachers. As a group we are drawn to the mystery of making a diagnosis and enjoy passing on our fascinating and alluring detective game to students. Some of us extend our expertise to become clinical investigators or bench scientists, and others devote ourselves to the education of trainees and education scholarship. Similar knowledge, skill sets, experience and training are needed for an individual to advance an equivalent career as a "card-carrying" clinician-scholar-educator (CSE).
As educators, we are increasingly called upon to ensure the training of young physicians is of the highest quality and to perform scholarly work developing, assessing and disseminating innovative education methodology. To promote individuals who desire this career pathway, mentorship and resources are needed. Although this group of individuals is being increasingly recognized by some institutions through the creation of a separate CSE promotion track, support for individuals who want to devote their careers to this endeavor has still not been fully realized.
ADVERTISEMENT
SCROLL TO CONTINUE
Support Is Essential
Educators express the work they do appears to be less valued and recognized than their clinical duties and their identity as an educator is less well defined.1 To strengthen the mission of the CSE, the creation of a community of medical educators is essential at both institutional and national levels; both are important at different phases of the CSE career.
Institutional support for medical educators and education researchers is often far less than that afforded to colleagues in basic, clinical and translational research. Local support not only furthers the educator's career, but also greatly benefits the institution by ensuring programs for trainees are of the highest quality.
ADVERTISEMENT
SCROLL TO CONTINUE
The role of professional medical education societies in fostering professional identity has also been described.2 Recognition of individuals on a national level furthers career advancement and promotion at the home institution. Such recognition may further serve to create a global network of individuals with a shared commitment to medical education who can collaborate on research and serve as content experts for specialty societies. These networks can be conceptualized as communities of practice that can support CSE identity formation.3
CSE Awards
Rheumatologists are on the cutting edge of CSE support, recognizing that the investment in education scholarship creates a workforce of talented individuals who help attract residents to rheumatology and infuse the ACR with high-quality, innovative programs for its members and trainees.
The purpose of the Rheumatology Research Foundation CSE Awards is to develop and support educational scholars in the field of rheumatology. Through this award, recipients foster their academic careers in medical education while working on a scholarly project to enhance teaching and learning in rheumatology. The award was originally conceptualized as bringing recognition and support to the educator on a level equal to that of bench and translational research.