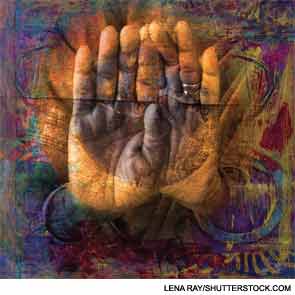 Throughout human history, we have used our hands as a tool to survive, create, offer, communicate, heal, and comfort others. As physician and writer Abraham Verghese said, "Modern medicine is in danger of losing a powerful, old-fashioned tool: human touch." Though many different professions provide hands-on treatment, the following article will discuss specific, evidence-based manual therapy techniques that physical therapists can offer your patients. When a physician refers a patient to physical therapy (PT), manual therapy will likely be a part of their treatment, as human touch is a crucial component in the PT treatment philosophy and approach. The common manual therapy techniques that will be discussed include functional dry needling (FDN), specific soft-tissue mobilizations (SSTM), myofascial release (MFR), muscle energy techniques (MET), and joint mobilization and manipulation. This article will provide knowledge regarding the benefits of manual therapy techniques that PTs perform, help you gain understanding of the principles and physiology behind each technique, and provide evidence to support each technique.
Functional Dry Needling
FDN is also known as intramuscular manual therapy. It is a procedure in which a solid filament needle is inserted into the skin and muscle directly at a myofascial trigger point. Physical therapists may use dry needling to treat myofascial pain. A myofascial trigger point is a contracted muscle, which can be related to the production and continuation of chronic pain. Commonly mistaken for acupuncture, FDN differs in that it is specific in its selection and search for precise trigger points and soft-tissue dysfunction relevant to the patient-specific symptoms, and it must be interpreted by extensive evaluation and examination. Very few schools of acupuncture include the assessment, identification, and dry needling techniques of myofascial trigger points.1
This does not discount the vast benefits acupuncture provides many patients. The advantages of FDN have been increasingly documented and include an immediate reduction in local, referred, and widespread pain, restoration of range of motion and muscle-activation patterns, and a normalization of the immediate chemical environment of active myofascial trigger points.2 Trigger-point dry needling should be based on a thorough understanding of the scientific background of trigger points, the differences and similarities between active and latent trigger points, motor adaptation, and central sensitized application.2
Each state differs in its regulation of physical therapy practice. For example, in Colorado, a physical therapist must be licensed for two years prior to taking the FDN courses. The courses include approximately 27 contact-hours per level, in which a written and practical test are administered. For more information about whether physical therapists practice FDN in your state, please visit: www.kinetacore.com/physical-therapy/Dry-Needling-Scope-of-Practice/page63.html.