You Might Also Like
Explore This Issue
June 2014
Also By This Author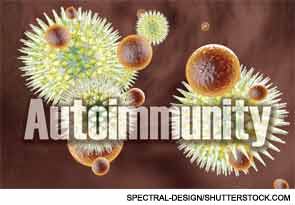 ADVERTISEMENT
SCROLL TO CONTINUE
CHICAGO—The idea of autoimmunity and our relationship with the microbiome that lives on us and inside of us is an important concept that's been evolving for millennia—one that rheumatologists in the lab today should continue to explore vigorously, said Paul Plotz, MD, keynote speaker at the ACR's 2014 State-of-the-Art Clinical Symposium.
Dr. Plotz, the former chief of the arthritis and rheumatism branch of the National Institute of Arthritis and Musculoskeletal and Skin Diseases who has also served as acting deputy director at NIAMS, took the audience on a colorful and thought-provoking ride through the history of autoimmunity before turning his attention to the present day and to the future.
ADVERTISEMENT
SCROLL TO CONTINUE
"The idea that the body must and can protect itself from the hidden dangers of the outside world—microbes, poisons—and that you learn from the experience and do it better next time, has been recognized for thousands of years," he said.
The Past
When Thucydides wrote about the plague of Athens, he observed the way those who had managed to survive the illness were regarded by others, emboldening them as the disease struck.
"Those who had recovered showed the most compassion for the sick since they knew the same person was never struck fatally a second time, so they didn't fear for themselves," Dr. Plotz said.
ADVERTISEMENT
SCROLL TO CONTINUE
He also mentioned King Mithridates of Pontus, who took small doses of poisons over and over again to protect himself against a fatal dose of poisoning later.
Dr. Plotz noted the guideposts in the autoimmunity field, including the smallpox inoculation that was discovered in the 17th century.
The Modern Era
The year 1890 is sometimes regarded as the beginning of the modern era of immunology. It marked the start of the period when anaphylaxis, serum sickness, blood groups and precipitin reaction were all first described.
"If, however, one needs to choose a date for the birth of the idea of autoimmunity, the idea that immune response might be directed at oneself, 1901 is irresistible as a date and it's an inevitable choice," Dr. Plotz said. "It's the date of the publication by Paul Ehrlich in Germany of his brilliant insight that individuals might make antibodies against themselves that were toxic."
The recognition that the body must have a system to protect itself against the danger that autoantibodies would pose, he added, was "not an obvious idea at all. At that point there were no readily observable natural phenomena that would even suggest it. It was a wonderful and new idea that seems to have spun out from pure thinking. It was achieved in a moment when the world was ready for it."