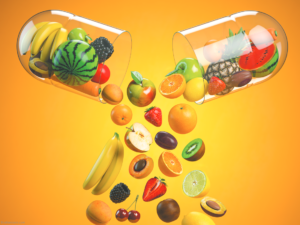 My patients ask me almost daily what kind of diet they should be on, or if there are certain supplements they should try. And a growing amount of evidence shows lifestyle and dietary factors may contribute to disease risk and outcomes in rheumatic disease. Thus, rheumatologists and rheumatology professionals are being called upon by patients for counsel on this topic, but many are not confident in their ability to do so.1,2
Although it would be impossible to outline everything about diet and supplements in rheumatology in a single article, the goal here is to discuss common questions you may encounter in your rheumatologic practice, and to provide some resources and practical insight into how to help your patients navigate some of these questions and keep them safe.
An Anti-Inflammatory Diet?
What is an anti-inflammatory diet, & how can I implement one?
The first thing to know: There is no such thing as a uniformly accepted definition for an anti-inflammatory diet. That said, you should be aware that certain foods have been shown to be pro-inflammatory, with refined carbohydrates, red meat, processed foods, sweetened beverages and saturated fats being the top offenders. Eating a lot of these increases the risk for cardiovascular disease and has been shown to increase serum tumor necrosis factor (TNF) α, C-reactive protein (CRP) and interleukin (IL) 6.3 On the other hand, eating more fruits, vegetables and foods rich in omega-3 fatty acids has the opposite effect.
The Mediterranean diet is generally considered anti-inflammatory, precisely because it focuses on high intake of the anti-inflammatory fruits, vegetables, whole grains, legumes, olive oil and fish, while minimizing the pro-inflammatory sugar, highly processed foods and meats.
The ACR discussed a draft guideline for integrative approaches in rheumatoid arthritis (RA) during ACR Convergence 2022.4 While the full guideline had not been published when this was written, it conditionally recommends the Mediterranean diet over other formally defined diet plans for RA. In RA, adherence to this diet has been shown to improve pain, morning stiffness and physical function.5 Although the ACR guideline is meant specifically for patients with RA, the Mediterranean diet has also been shown to be beneficial in improving disease activity scores in psoriatic arthritis, disease activity scores and body mass index (BMI) in systemic lupus erythematosus, and gastrointestinal symptoms in systemic sclerosis.6,7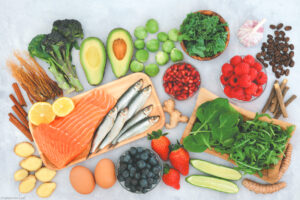 In general, you can't go wrong in counseling patients to minimize sugary and processed foods. Patient-friendly materials about the Mediterranean diet can be found on the Arthritis Foundation website in both English and Spanish. Referring For patients who are struggling or seeking more guidance to a registered dietician will help individualize their approach.8