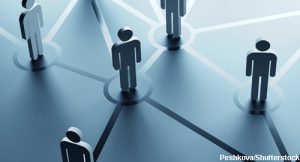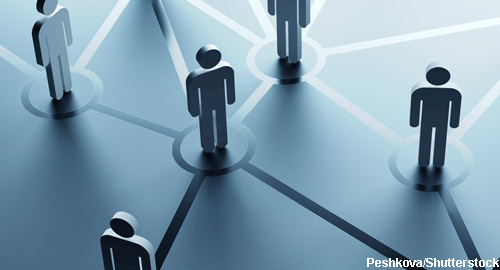 Major depression is a daily reality for a quarter of people diagnosed with systemic lupus erythematosus (SLE) and almost half of SLE patients experience anxiety.1 But researchers have found outside support and connections can improve medication compliance and quality of life for those living with the disease.2
Also By This Author
As SLE patients are increasingly isolated and self-quarantining during the COVID-19 pandemic, rheumatologists and lupus patients are working on multiple fronts to connect patients and providers.
ADVERTISEMENT
SCROLL TO CONTINUE
Connecting Patients
"The chronic nature of lupus can be extremely isolating any time," says Tiffany Peterson, an SLE patient advocate living with the disease. To help lupus patients feel less isolated and more empowered, Ms. Peterson and three other lupus advocates, Carly Harrison, Christele Felix and Elizabeth SantaCruz, created LupusChat—an online, international community that connects people living with lupus and other chronic and rheumatic conditions. LupusChat offers a way for lupus patients to access health information and connect regardless of physical location. Participants meet on Twitter every other Sunday at 3 p.m. Eastern.
"Our community takes away the burden of having to be social outdoors, especially for those with disabilities, who experience living with limited mobility," Ms. Felix says.
ADVERTISEMENT
SCROLL TO CONTINUE
As the world continues to face varying degrees of quarantine, LupusChat has offered a safe space, enabling patients to be resources for each other. Example: In a recent conversation, Ms. Peterson and the executive team asked whether or not patients have access to their medications and whether or not they are able to use telemedicine to communicate with their physicians.
"We learned that some people were having to cut their dosages in half due to the hydroxychloroquine shortage, while others had zero access to their physicians. Yet, others said their doctors advocated for them to receive a 90-day supply and even made sure their patients were able to safely travel to their appointments, offering video calls as a healthier option," she says. "It's important these complications be brought to light, so our community is aware they have options for receiving care during the pandemic."
Building Provider Collaborations
Over the years, LupusChat has cultivated relationships and built collaborative partnerships with healthcare professionals, including nephrologists, nutritionists, clinical researchers and rheumatologists, who regularly join their discussions. "It has been essential for us to work to bridge the gap and increase engagement between the patient community and healthcare professionals," says Ms. Harrison. "One of our core beliefs is that through engagement, we can share ideas and build a community founded on learning from each other."