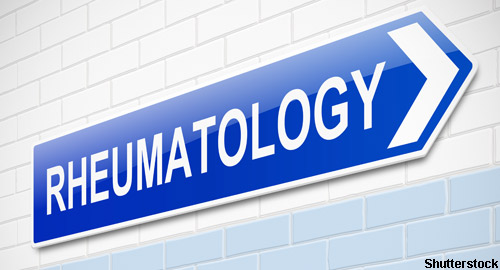 Significant gaps in healthcare are common for everyone between the ages of 17 and 21. But for young adults with juvenile idiopathic arthritis, lupus or other rheumatic conditions, this gap occurs during a time that also brings new challenges and adjustments that may lead to the loss of consistent follow-up. This lack of consistency can negatively affect patient health, according to Patience White, MD, MA, FACP, FAAP, a pediatric and adult rheumatologist and co-director of GotTransition: Center for Healthcare Transition Improvement.
Also by this Author
Over the past several years, Dr. White has been part of a dedicated national focus to establish more structure around the transition from pediatric to adult healthcare. This work has resulted in the development of an evidence-informed healthcare transition tool kit called the Six Core Elements of Health Care Transition. The approach is modeled after the American Academy of Pediatrics, American Academy of Family Physicians and the American College of Physicians joint Clinical Report on Health Care Transition.1 With the American College of Physicians Council of Subspecialty Societies, the ACR has adapted these elements for rheumatology practices into a tool kit.2
"The early work on healthcare transition was focused on what pediatric rheumatologists could do to prepare young patients for the transition, and more recently the importance of the adult rheumatologist's role in helping young adults after they are under their care is being recognized," Dr. White explains.3
What Adult Rheumatologists Need to Know
Evidence shows that a structured approach improves transition outcomes. Transition is not a single event, but a process with three phases Dr. White compares with the three parts of an airplane ride. It starts when the youth is prepared for transition by their pediatric rheumatologist through time alone with their provider, then they take flight with support and communication between the pediatric and adult rheumatologists. Finally, the patient establishes a connection to adult care, with a smooth landing into the care of an adult rheumatologist.
"The landing can be the hardest part and needs the involvement and support of the pediatric rheumatologist to make it a successful one," Dr. White says. "Adult rheumatologists interested in taking on young patients can take specific actions to make this landing less bumpy."
Dr. White suggests five actions adult rheumatologists can take based on the unique needs of young adults with rheumatic conditions.
1. Establish a connection: In general, the medical system can feel very antiquated to tech-savvy young adults who are accustomed to text reminders and follow-up from other providers, such as dentists, Dr. White says.
She suggests adult rheumatologists create a welcome letter tailored to young adult patients explaining confidentiality, common questions about the practice and suggested communication channels between the practice and the patient. To craft a welcome letter, she recommends starting with the samples posted on the GotTransition website, which have been vetted by young adults.
2. Create a welcoming waiting room: Think about having magazines and pictures in the waiting room and care areas that may interest young adults. "This [detail] can be a valuable way to make a young adult feel comfortable in your care," she says.
3. Clarify communication channels: Consider flexible clinic times, and use multiple text reminders for appointments. Also, have a plan in place to reach out to the patient when a young patient misses a visit, Dr. White says.
"Continue encouraging a patient with reminders to help reduce appointment no-shows, and share specific ways a tech-savvy patient can contact the practice with their questions," she says 
4. Build rapport: Acknowledging that the transition to a new provider can be stressful is a good way to engage young adult patients during their first visit, as well as reviewing the practice welcome letter and discussing confidentiality and consent issues. Also, the adult rheumatologist should mention if they have heard from the pediatric rheumatologist and tell the patient if they received their medical records.
 "Let the patient know you understand their present therapy plan and try to avoid making any changes on this first visit as you give them time to adjust and learn to trust you," Dr. White suggests.
She says a direct conversation between the pediatric and adult rheumatologists can be a great opportunity for the pediatric rheumatologist to inform the adult rheumatologist of any special non-medical information about the patient. The adult rheumatologist can refer to this information and can make a personal connection during the first appointment, engaging the young adult.
5. Offer developmentally appropriate care: Remember, health is just one of many upheavals for a young adult with a rheumatic condition. Additionally, they may be adjusting to separation from their parents, and possibly dealing with the stresses of college or their first job.
"Every young adult is different, and it may take a little more time to support their continued needs to learn how to manage their care and the healthcare system, which was started in the pediatric system. They will get there with continued guidance from their adult rheumatologist," Dr. White stresses.
What Pediatric Rheumatologists Can Do
For pediatric rheumatologist Lauren Henderson, MD, MMSc, developmentally appropriate care is integral to the care she provides her pediatric rheumatology patients at Boston Children's Hospital. Depending on the patient, she prefers to continue as their primary provider to support stability in their care as they deal with major life changes between ages 17–22 before transitioning to adult rheumatology care.
"This [stage] is a time of great anxiety for these young adults, so taking time with the transition is something I focus on to make sure they are prepared for adult care," Dr. Henderson explains.
She also says there is no magic age a patient reaches when it's time to start talking about transition. To test a patient's readiness, she will work with patients in their early teens to start taking the lead in making their appointments and managing their medication. "I spend a lot of time talking to my patients about social choices, healthy eating, exercise and sleep, because building healthy habits can prevent stresses that affect their autoimmune condition," Dr. Henderson says.
The mental health of her young patients is also an important focus for Dr. Henderson. Often, she sees young adolescents begin to realize they are different from their peers because of their chronic illness, which can be difficult for them to process and accept. "This [aspect] can take open and honest discussion with my patients to emphasize how the choices they make, even social choices to use drugs or alcohol, can be dangerous with their condition and medications," she shares. "If the patient and/or the family is struggling, additional support with therapy that focuses on coping skills can be very helpful and is something I strongly recommend in appropriate cases."
To initiate transition to adult care, Dr. Henderson tries to choose a physician who will be a good match for the patient. Many of her patients go through a pre-clinic with the Brigham and Women's Hospital Center for Adults with Pediatric Rheumatic Illness, which helps guide young adults through this transition process. Direct communication between the pediatric and adult provider is essential to ensure all relevant clinical information is shared. After the transition occurs, it's important that the adult rheumatologist assumes the role of primary care provider so that no confusion occurs about who is managing the patient's care.
Dr. Henderson's one piece of advice to adult rheumatologists preparing to take on young adult patients is to remember that each young adult handles the transition differently and every patient will be at their own phase in the process. "Take time to assess where the young adult is in the transition process. It's also important to set expectations about care in the adult setting, so young adults can navigate this transition successfully."
Dr. White stresses a similar point. "It really takes young people far into their 20s to become advocates for their rheumatology care," she says. "Giving young adults a structured way to navigate this transition on both the pediatric and adult sides of care is what can help them get there."
---
Carina Stanton is a freelance science journalist in Denver.
References
American Academy of Pediatrics, American Academy of Family Physicians, American College of Physicians, et al. Supporting the health care transition from adolescence to adulthood in the medical home. Pediatrics. 2011 Jul;128(1):182–200.
American College of Rheumatology. Pediatric to adult rheumatology care transition. 2018.
Ronis T, White PH. Juvenile idiopathic arthritis. Care of Adults with Chronic Childhood Conditions: A Practical Guide. Springer. 2016: 221–234.