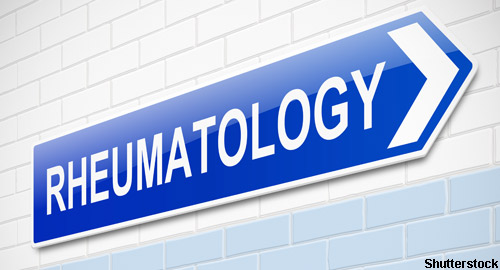 Significant gaps in healthcare are common for everyone between the ages of 17 and 21. But for young adults with juvenile idiopathic arthritis, lupus or other rheumatic conditions, this gap occurs during a time that also brings new challenges and adjustments that may lead to the loss of consistent follow-up. This lack of consistency can negatively affect patient health, according to Patience White, MD, MA, FACP, FAAP, a pediatric and adult rheumatologist and co-director of GotTransition: Center for Healthcare Transition Improvement.
You Might Also Like
Also By This Author
Over the past several years, Dr. White has been part of a dedicated national focus to establish more structure around the transition from pediatric to adult healthcare. This work has resulted in the development of an evidence-informed healthcare transition tool kit called the Six Core Elements of Health Care Transition. The approach is modeled after the American Academy of Pediatrics, American Academy of Family Physicians and the American College of Physicians joint Clinical Report on Health Care Transition.1 With the American College of Physicians Council of Subspecialty Societies, the ACR has adapted these elements for rheumatology practices into a tool kit.2
ADVERTISEMENT
SCROLL TO CONTINUE
"The early work on healthcare transition was focused on what pediatric rheumatologists could do to prepare young patients for the transition, and more recently the importance of the adult rheumatologist's role in helping young adults after they are under their care is being recognized," Dr. White explains.3
What Adult Rheumatologists Need to Know
Evidence shows that a structured approach improves transition outcomes. Transition is not a single event, but a process with three phases Dr. White compares with the three parts of an airplane ride. It starts when the youth is prepared for transition by their pediatric rheumatologist through time alone with their provider, then they take flight with support and communication between the pediatric and adult rheumatologists. Finally, the patient establishes a connection to adult care, with a smooth landing into the care of an adult rheumatologist.
ADVERTISEMENT
SCROLL TO CONTINUE
"The landing can be the hardest part and needs the involvement and support of the pediatric rheumatologist to make it a successful one," Dr. White says. "Adult rheumatologists interested in taking on young patients can take specific actions to make this landing less bumpy."
Dr. White suggests five actions adult rheumatologists can take based on the unique needs of young adults with rheumatic conditions.
1. Establish a connection: In general, the medical system can feel very antiquated to tech-savvy young adults who are accustomed to text reminders and follow-up from other providers, such as dentists, Dr. White says.