Preparing for the American Board of Internal Medicine (ABIM) Rheumatology Certification Exam can easily be one of the most anxiety-inducing times for young trainees (and even seasoned rheumatologists). Once again, you are asked to demonstrate mastery of your knowledge in a medical field, and this time it is for the field of rheumatology—a discipline with one of the widest ranging, complex and varied array of diseases, pathophysiology and treatment quandaries seen in medicine. In this article, I hope to quay some fears and lay down a framework you can use when preparing for the boards.
You Might Also Like
Explore This Issue
July 2021
One of the first things you should keep in mind about the Rheumatology Certifi­cation Exam is that the vast majority of people pass it. Over the past five years, the first-time pass rate has averaged about 93%.1 The ABIM is not in the business of failing physicians, especially in light of the forecasted workforce shortage in this country.2 With that piece of knowledge:
ADVERTISEMENT
SCROLL TO CONTINUE
Tip 1: Don't Panic!
You are all smart. That's how you got where you are today. Although such a consequential exam can be stressful even to think about, over 90% of you get through this on the first try, and nearly everyone else gets through it eventually.1 The small percentage of doctors who don't pass the boards are usually the ones who just didn't study. When asked, "What happened?" the most common response is, "I didn't prepare—at all." Hard to believe, I know, but it's true. Whether or not they had legitimate reasons for not preparing adequately—there are a few—or, more commonly, for relying only on what they assume they knew (i.e., being overly confident), there are always a few who fail this test.
Tip 2: Take the Boards Seriously
No one is immune to the need to study for this exam. At the same time, you don't need to go crazy, putting in 60-plus hours a week and hitting the books for months on end. The general consensus is that you need at least three months to adequately prepare. That's a couple of hours here and there—maybe five to seven extra hours a week—to get ready for the exam. Some people need more, some need less, but don't wait until the week before to prepare. Have you taken a moment to think about the breadth of our specialty? You cannot cram for an entire field of medicine like rheumatology.
ADVERTISEMENT
SCROLL TO CONTINUE
In the next section, I'm going to outline what I find to be an effective strategy for studying for the exam. That said, everyone is different, and not every suggestion will work for you. By this time in your career, you've passed a couple of these big exams before, and you know what works (or doesn't) for you.
Tip 3: Plan Ahead
To avoid waiting until the last moment to tackle that subject you had intended to review weeks before, it's helpful to make a schedule of how you will study. Carve out protected time in your calendar, and utilize that time well. How you do this is individualized, but recognize that it is important to do so. Do you like to study in groups or with a buddy? That works. Prefer to study alone? That works, too. Just make sure everyone knows this is time you need without distractions or conflicts. Your peers, colleagues, friends and family all know (or should know) that this test is important and that protected time is to be awarded and respected.
Tip 4: Questions, Questions, Questions
My singular favorite way to study is utilizing question banks. Identify the highest yield question banks, the ones that best resemble the exam, and test yourself frequently while studying. Look up every unfamiliar answer choice (even the wrong ones) following each question. Try to buy or obtain practice exams that closely resemble the actual test, and take them every few weeks to gauge your studying progress.
ADVERTISEMENT
SCROLL TO CONTINUE
The ABIM is not in the business of failing physicians, especially in light of the forecasted workforce shortage in this country.
One of the biggest challenges facing people is where to find question banks. An excellent source of board-style questions are the CARE (Continuing Assessment Review Evaluation) modules found on the ACR website.3 Currently, three years of CARE questions are available on the website (around 60 questions each along with detailed explanations for each answer), as well as a CARE MOC session containing 36, case-based, multiple-choice questions with in-depth answer rationales, divided into three modules.
Additionally, 18 years ago, the ACR sponsored an initiative called the Rheuma­tology Self-Assessment Program.4 For a couple of years, 150 multiple-choice questions along with detailed answer explanations were released. Some of the questions utilized formats no longer in use, as well as tested now out-of-date concepts (think rofecoxib [Vioxx]); nevertheless, these remain a valuable resource. Hunting down old copies may require some sleuthing, but they can be still be found in print and online.
Board-style questions have evolved over time and, for the past several years, have settled into a particular format. Long gone are the questions in which you are forced to tease the incorrect answer out of a sea of correct options ("except" questions); instead, every question has a single, best answer. Although some of these queries are still structured around short statements with the expectation you'll select the best response based solely on rote memorization, the vast majority of questions on the exam are case-based scenarios that require reasoning and decision making (clinical vignettes). Every sentence in the vignette is there for a reason, and in total should point to an obvious solution. Very rarely are there attempts to try and trick you into the incorrect response. Instead, the purpose of the exam is to ensure you recognize real-world scenarios and know how to respond appropriately.
Spend most of your time on high-yield subjects.
Unfortunately, you can no longer solely rely on good test-taking skills. Most of the clues that helped identify the correct answer in the past are now closely watched for by test-writing groups and corrected before approval. For example, the longest answer choice used to be a clue that it was the right option. Now, it is likely not the correct answer, because test-question writers actively avoid this phenomenon. In general, reliance on testwiseness (the skill that allows a student to choose the correct answer on an item without knowing the correct answer based on mistakes in test construction) is not a good strategy on the Rheumatology Boards. Every question is well vetted for such mistakes prior to utilization on the exam.
Tip 5: Get a Board Review Book
By general consensus, the best book for board prep is Rheumatology Secrets. Now in its third edition and available on Amazon.com, this masterful work by Sterling West, Jason Kolfenbach and colleagues provides high-yield information on an incredibly broad array of topics.5 Read every page of this book—twice, if you have the time.
Other review materials are also available, including the Rheumatology Board Review by Karen Law and colleagues out of Emory.6 Recognize, however, that although these books cover a breadth of rheumatology, for some of the bigger topics you will need to turn to the larger, traditional textbooks. Use these resources instead to reinforce high-yield tidbits of knowledge, especially for the more esoteric topics, for which more in-depth knowledge has little benefit for the board exam.
Tip 6: Review the ACR Image Library
If an image is used in a question on the Rheumatology Boards, chances are it was pulled from the ACR's Rheumatology Image Library.7 Question writers are encouraged to use only images that have been vetted for accuracy and demonstrate classic characteristics for a given disease, and the ACR's Rheumatology Image Library is recognized as the go-to resource for this material. It takes only about a week to go through the images carefully, and the dividends are huge.
Tip 7: Spend Most of Your Time on High-Yield Subjects
The first step is to become familiar with the ABIM Rheumatology Certification Examination Blueprint.8 This document can be found on the ABIM website and basically breaks down the exam by topic and the relative percent that each area represents on the test. For example, rheumatoid arthritis accounts for 13% of the exam, whereas infection and related arthropathies are only 6%.
For more common subjects, I recommend reviewing the major textbook chapters related to them. This actually yields multiple returns, and I point to the chapters on RA as a prime example. Not only is RA the highest percent-tested single disease, many of the questions related to DMARD mechanisms of action, potential side effects and medication interactions are covered in the RA section. Additionally, many basic science questions, especially about cytokines and pathways relevant to current therapeutics, are also covered in these chapters.
This is not to say you shouldn't try to review as many different topics as you can, just don't give the same amount of attention to rare metabolic myopathies as you would to osteoporosis. Guess which of these topics I didn't see a single question on during my own recent exam.
Tip 8: Know Your Areas of Strength & Weaknesses
The Rheumatology In-Training Exam (ITE) is an invaluable tool to help you identify those areas on which you really need to focus.9 This exam is administered in March and results are returned to trainees within a couple of months, in plenty of time before you have to sit for the Board exam, usually administered every fall. Use the results of the ITE to help you flag areas where you should focus extra time, and conversely, identify topics where only a cursory review is warranted. If you scored in the 90th percentile in lupus, but only in the 30th percentile in metabolic bone disease, prioritize the latter as you plan your study schedule.
Additional Resources
I believe these eight tips are fairly universal, but recognize that a multitude of other resources and strategies could be helpful to some learners.
One of the most common questions I get asked is whether any of the formal board review courses are worth the money (typical costs exceed $1,000 for the course registration alone). Undoubtedly, for some individuals they are; however, recognize the breadth of rheumatology cannot be covered adequately in just two days of lectures. Additionally, these review courses should never be the sole mechanism by which Board preparation takes place, but rather an adjunct to the strategies I've laid out above. If you have the funds to attend one of these courses (or to purchase the content online), then go ahead. They can help solidify many concepts. However, don't fret if you cannot get access to one, and indeed, most people who sit for the exam have not been exposed to these courses.
Many other resources exist online and are probably worth checking out at some point. Over the years the ACR Clinician Scholar Educator Award has resulted in several educational initiatives that are potentially useful in preparing for the Boards. Basic science modules, such as Rheum4Science, and clinical modules, such as Rheum2Learn, are available through the ACR website, and high-yield bullets of rheumatology knowledge can be found at www.rheumpearls.com. Other useful educational products and relevant CME content can be found on the ACR website.
Finally, some important dates for 2021 and 2022: This year's exam date is Oct. 26; next year's is Nov. 3, 2022. Registration for the Rheumatology Certification Exam this year closed June 15, and will open for next year's exam on Dec. 1, closing June 15, 2022.
The earlier you register, the more likely you can select your preferred testing center. A lot of other helpful information regarding the exam can be found on the ABIM website.10
Good luck!
---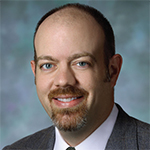 Christopher Collins, MD, was formerly an associate professor of medicine at the Georgetown University Medical Center and the Rheumatology Fellowship Program Director at the MedStar Washington Hospital Center in Washington, D.C. He is currently a medical director at Aurinia Pharmaceuticals.
Disclosure
Dr. Collins is employed by Aurinia Pharmaceuticals.
References