In Sum
Of course, the advice that can be passed on to fellows in training is never ending. A few pearls of wisdom we are particularly fond of are listed in Table 1.
TABLE 1
• Aspirate or litigate.
• Read your own radiographs.
• Don't order a test unless you know what to do with the result.
• Never miss an opportunity to inject.
• Hone your joint exam (and compare it to your attending's).
• Reach for the ultrasound as an extension of the physical exam.
• Get to know your friendly neighborhood pathologist.
• Embed opportunities for microlearning in your daily routine (it can make education more manageable in a busy schedule and improve career satisfaction).
• Strive to maintain the human connection: Spend more time with the patient than with their chart; discuss the plan with consultant teams in person and not just by reading their notes.
Personal growth and career satisfaction should be goals not only for rheumatology trainees, but for all rheumatologists. Placing additional focus on the five areas discussed above will not assure you of success during fellowship, but it may serve as a source of rejuvenation as you strive to continually improve your skills as a clinician and reach for the highest ideals of our profession.
ADVERTISEMENT
SCROLL TO CONTINUE
---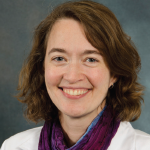 Bethany Marston, MD, is an associate professor of medicine and pediatrics at the University of Rochester, New York, where she directs the Rheumatology Fellowship Program and the Pediatric Rheuma­tology Division. She is a recent recipient of the Clinician Scholar Educator Award from the Rheumatology Research Foundation.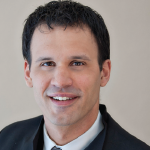 Jason Kolfenbach, MD, is an associate professor of medicine and ophthal­mology at the University of Colorado, Denver, where he works as a clinician educator and director of the Rheumatology Fellowship Program.
ADVERTISEMENT
SCROLL TO CONTINUE