For most doctors, fellowship training represents the final two to three years of formal medical education, and recognition of the unique opportunities of this time period can help aspiring rheumatologists get the most out of their fellowship. Fellowship training is inherently different than residency training, with less structured time, smaller teams (often consisting of only one or two trainees) and more one-to-one mentorship opportunities. These differences can be unsettling to new fellows who have recently completed residency and gained a level of comfort in their former training environment, but they also represent a tremendous opportunity.
Prior issues of The Rheumatologist have included articles on selecting a fellowship program ("5 Questions Aspiring Rheuma­tologists Should Ask Themselves") and tips on the transition into fellowship training ("Fellowship Success 101"). This article discusses five focus areas to help fellows get the most out of their training.
ADVERTISEMENT
SCROLL TO CONTINUE
1)
Develop a Growth Mindset, Coupled with Good Organizational Skills
Time is less structured in fellowship, and a good portion of your education may fall outside time in the clinic or on the wards. Thus, fellowship success can often be tied to good organizational skills.
Many programs offer diverse clinical opportunities and a didactic curriculum, but gaps are bound to occur (e.g., we can't ensure each fellow will see five cases of relapsing polychondritis). In addition, the fellow who is able to self-identify individual gaps and develop a tailored learning plan to improve upon these areas will be ahead of the game.
ADVERTISEMENT
SCROLL TO CONTINUE
It's important for fellows to recognize that all trainees have knowledge gaps, recognize their own gaps and develop a plan to address them (e.g., develop illness scripts describing the epidemiology, pathophysiology, clinical characteristics, diagnosis and treatment of various diseases and become familiar with rare diseases or uncommon presentations of more common diseases).
A growth mindset allows you to address these shortcomings as opportunities for self-improvement; a fixed mindset will cause you to view these gaps as negative areas that limit and define you.1 Fellows who are mired in a fixed mindset may suffer from imposter syndrome, a term coined by clinical psychologists Pauline Clance and Suzanne Imes in 1978. Imposter syndrome is characterized by feelings of self-doubt and low self-esteem.
A recent trainee in our program said the beginning of fellowship felt like returning to "intern-level knowledge, but with attending-level responsibility [as the consultant]."
ADVERTISEMENT
SCROLL TO CONTINUE
To a fellow with a fixed mindset, this can lead to feeling overwhelmed and inadequate. In contrast, viewing these gaps as an opportunity for growth can challenge a fellow to organize learning activities to round out their educational program.
Because knowledge gaps are bound to exist, a growth mindset must be coupled with the organizational skills to address these gaps. We advise all of our fellows to start by setting up a reading schedule. This doesn't sound as 21st century as podcasts, Twitter feeds or online blogs, but there's still a place for background reading. Some fellows prefer to read about conditions as they see them in clinic and have difficulty finding relevance outside that setting. The problem with that approach is that you only become familiar with the disease or medication regimen the patient across from you is experiencing.
"The problem with being too busy to read is that you learn by experience (or by your men's experience), i.e., the hard way," wrote former U.S. Secretary of Defense General James Mattis. "By reading, you learn through others' experiences, generally a better way to do business, especially in our line of work where the consequences of incompetence are so final for young men [and women]."
Medical knowledge is acquired and retained with clinical experience and repetition, but learning the foundational concepts of diseases, medications and pathophysiology remains vital. This may be even more relevant in medicine today, when clinicians can quickly look up information online and mistake it for clinical reasoning based on a solid foundation of rheumatologic knowledge.
Reading represents just one part of a self-directed learning plan. Educational research has suggested that spaced learning and testing are two powerful methods to retain information over time. Start a habit of going back and reviewing topics each month that were covered in the didactic curriculum, including patient care and teaching points raised by faculty.
Testing yourself using board-style questions or creating new questions on your own or with your co-fellows can serve as a powerful method to help you retain important concepts.
Additional examples of educational activities include the ACR's CARE question modules, Rheumatology Image Library review and Rheum4Science modules, as well as additional practice with musculoskeletal ultrasound and board-style question review.
Clinical expertise comes not only from experience, but from a commitment to lifelong learning; establish these patterns in your daily and monthly routines, and plan to carry them beyond graduation day.
2) Leverage the Knowledge & Skills of Your Faculty
Most of you are in your final stretch as a trainee. This may be the last time there are easy opportunities to observe other physicians caring for patients, to regularly discuss patient care, to have potential mentors at your side and to find new perspectives or areas of expertise you may not have considered. Even though you probably have a well-honed set of clinical skills at this point in your career, a good physician will recognize opportunities for learning even in common situations.
These opportunities can be missed if the fellow views their interaction with faculty as a performance to demonstrate knowledge and skills, rather than an opportunity to grow in these areas.
Your faculty and colleagues likely have specific attributes that contribute to their success. Some have tricks for getting to important and sensitive bits of history; others may have excellent exam skills, practical tricks for efficiency or simply behave in a professional way that you admire. Faculty often enjoy sharing their pearls of wisdom and experience, so don't be afraid to ask.
Most fellows recognize the importance of seeking guidance when facing complex, difficult or unfamiliar situations, but it can also be helpful to learn diverse approaches to routine situations. For example, watch what your faculty choose to focus on when they do an exam, see if your joint counts match theirs, ask how they chose to code an encounter and understand their thought process when they make clinical recommendations.
No individual faculty member will be a perfect model, but by intentionally recognizing attributes you admire, you can more readily emulate the best aspects of each of your mentors and colleagues to put together an individual clinical style.
3) Develop Skill Sets Beyond Medical Knowledge
In addition to building your specialty-specific knowledge base, it's important to consider ways to build your skills in other ways. You will be a more effective rheumatologist if you commit to not only recognizing and filling your knowledge gaps, but also those areas in which you could develop specific practice skills, business skills or academic skills.
Clinical practice skills may be the easiest to identify. Develop scripts that will ensure you can be clear and complete when describing common diagnoses or treatment options. Learn what the pills look like and which ones taste bad or are hard to swallow. Develop strategies for managing side effects. Learn your electronic medical record in detail, including shortcuts and efficiencies. Understand the expertise of the other professionals in your office to help facilitate patient education, scheduling, medication authorization and delivery, and other care tasks. Understand your local referral options when patients need additional consultation.
It's also helpful to understand the business environment in which you practice. Learn how to code and bill, understand how staff are hired and supervised, and ask about investments your practice has made. This is especially important if you plan to join or start a private practice, or if you are interested in leadership roles in an academic career.
Fellowship is also an excellent time to think about your career niche and consider what skills you need to advance in this area. This could be in clinical or translational research, a focused clinical interest, such as pregnancy or musculoskeletal ultrasound, or it could be in advocacy, community engagement, quality of care or medical education. Choosing a specific area of focus early in training may allow you to identify mentors and develop skills in this area while still in the training environment.
Clinical expertise comes not only from experience, but from a commitment to lifelong learning; establish these patterns in your daily & monthly routines, & plan to carry them beyond graduation day.
4) Become an Expert—Now
It's important to recognize that you are a highly educated and skilled professional. Fellows can accomplish impressive things, even while in the training environment.
No one is an expert in all areas, even within a specialty. You can quickly gain specific, micro areas of academic expertise that distinguish you from your colleagues and faculty; one relatively easy way to start is to become the local expert in an uncommon disease or manifestation or to become the liaison with another specialty, ideally in an area that is missing in your current practice environment. (Think Chikungunya arthritis or retinal vasculitis, not osteoporosis or lupus.) Studying the literature in a relatively limited field can make it clear how that field has evolved, what knowledge/research gaps still exist and what lessons you can share with your colleagues. This can then become your model for developing expertise in larger fields of study.
If, or when, you identify a larger area of subspecialty interest within rheumatology, you can start to develop expertise, not only by reading but by connecting with a regional or national network of others with similar special interests. Many research or educational networks value the participation of junior colleagues and are enthusiastic about sharing their passions.
Trainees, especially fellows, who are often seeing high volumes of patients and are well connected with other specialties within their institutions, are also crucial for identifying potential best practice and quality initiatives or opportunities for advocacy. These projects often require an idea and an energetic leader, more than years of experience. Fellows can lead meaningful change for patients within an individual practice or community.
5) Embrace What Makes Our Field Unique
On a busy inpatient rheumatology consult service, many of us appreciate a straight­forward, satisfying case of gout. Many of the consults we receive, however, can re­present a diagnostic challenge, and our evaluation may reveal a non-rheumatologic etiology. It's often a rheumatologist's job to sort through the weeds of a difficult case, leaving no stone unturned.
Sterling G. West, MD, MACP, MACR, professor of medicine at the University of Colorado School of Medicine, Aurora, and co-director of the Metabolic Bone Disease Clinic, is fond of saying, "Rheuma­tology represents the last line of defense." The prac­tice of rheumatology requires an attention to detail and a desire to solve complicated problems. Hoping for straight­forward cases where the diagnosis is known and treatment plans can be looked up on UpToDate may lead to frustration and resentment, and increase your chances of burnout. Many of our colleagues call us because they recognize our skills as diagnostic sleuths. Take consults as an opportunity to hone your skills in investigating the unknown, as well as practicing clinical reasoning and complex decision making.
Ultimately, the patient benefits from our expertise in helping to decipher the cause of their symptoms, regardless of whether a rheumatologic etiology is uncovered.
In Sum
Of course, the advice that can be passed on to fellows in training is never ending. A few pearls of wisdom we are particularly fond of are listed in Table 1.
TABLE 1
• Aspirate or litigate.
• Read your own radiographs.
• Don't order a test unless you know what to do with the result.
• Never miss an opportunity to inject.
• Hone your joint exam (and compare it to your attending's).
• Reach for the ultrasound as an extension of the physical exam.
• Get to know your friendly neighborhood pathologist.
• Embed opportunities for microlearning in your daily routine (it can make education more manageable in a busy schedule and improve career satisfaction).
• Strive to maintain the human connection: Spend more time with the patient than with their chart; discuss the plan with consultant teams in person and not just by reading their notes.
Personal growth and career satisfaction should be goals not only for rheumatology trainees, but for all rheumatologists. Placing additional focus on the five areas discussed above will not assure you of success during fellowship, but it may serve as a source of rejuvenation as you strive to continually improve your skills as a clinician and reach for the highest ideals of our profession.
---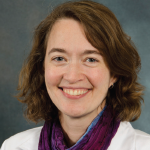 Bethany Marston, MD, is an associate professor of medicine and pediatrics at the University of Rochester, New York, where she directs the Rheumatology Fellowship Program and the Pediatric Rheuma­tology Division. She is a recent recipient of the Clinician Scholar Educator Award from the Rheumatology Research Foundation.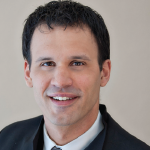 Jason Kolfenbach, MD, is an associate professor of medicine and ophthal­mology at the University of Colorado, Denver, where he works as a clinician educator and director of the Rheumatology Fellowship Program.
Reference
Dweck CS. (2006). Mindset: The New Psychology of Success. New York: Random House.