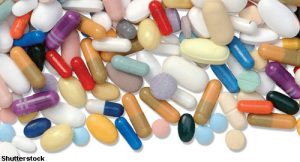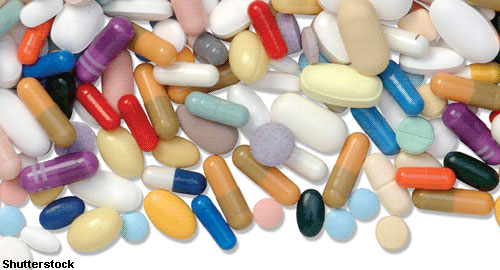 ACR CONVERGENCE 2020—In early 2020 when hydroxychloroquine (HCQ) began being used to treat SARS-CoV-2, the treatment's cardiotoxicity was not on rheumatologists' risk radar for treating patients with rheumatoid arthritis (RA). A recent analysis from Restrepo et al. evaluated the risk of cardiotoxicity for patients treated with HCQ in a well-characterized RA cohort.1
You Might Also Like
Explore This Issue
February 2021
Also By This Author
RA patients who met the 1987 ACR criteria were recruited from public, private, military and Veterans Administration rheumatology clinics. Yearly patient follow-up evaluations were used to assess clinical and laboratory data, as well as the use of HCQ. Patient assessment included a detailed medical record review and an electrocardiogram. All patients were assessed for cardiac events, including cardiomyopathy, cardiac conduction disorders, cardiac dysrhythmias and myocardial infarction. Vital statistics were obtained for all participants, as well as death certificates when needed.
ADVERTISEMENT
SCROLL TO CONTINUE
Using generalized estimating equation models, the frequency of the cardiac events was compared between patients who received HCQ and those who did not. HCQ exposure was divided into three categories: patients who did not receive HCQ during the study visits, patients who received HCQ during some of the study visits and patients who received HCQ during all of the study visits. The researchers controlled for potential indication bias.
In the study, 1,328 patients, mostly women (n=981; 74%), completed 5,826 visits, for a total of 8,336 patient-years of follow-up. In the three exposure categories, 891 patients did not receive HCQ at any study visits, while 323 patients received HCQ at some of 1,742 study visits (2,793 patient-years) and 114 patients received HCQ at all of 338 study visits (347 patient-years). In these patients, 120 myocardial infarctions, 185 cases of cardiac dysrhythmias, 13 cases of cardiomyopathy and 21 cases with conduction disorders were reported.
ADVERTISEMENT
SCROLL TO CONTINUE
Researchers did not find any significant differences in the risk of these cardiac events between the three HCQ exposure categories.
In patients who were taking HCQ, the researchers found significantly less cardiac dysrhythmias than in patients who were not taking HCQ. When adjusted for age and sex, the generalized estimating equation regression models according to HCQ exposure did not find an association between the HCQ use and cardiac events. Additionally, patients who continuously received HCQ had significantly lower mortality than patients who did not receive HCQ (P<0.0001).
The results of this study suggest HCQ does not increase the risk of cardiotoxicity in RA patients. Additionally, HCQ use may be associated with a mortality reduction in these patients. The authors state RA patients treated with HCQ appear to be safe in terms of its cardiac effects.