It is with great sadness that we report the passing of a giant of international rheumatology, Professor Shunle Chen. He was a friend, colleague, collaborator, visionary leader and inspiration to many rheumatologists in China and the world. Moreover, despite his inter­national stature, he was a warm friend and nurturing mentor to all those who had the pleasure of knowing him.
Shunle Chen, MD, professor of medicine at Renji Hospital Shanghai Jiao Tong University School of Medicine, died on Jan. 23 after a prolonged battle with Alzheimer's disease. During his nearly 90 years of vibrant life, he made remarkable contributions to clinical science, patient care and professional mentoring, while guiding the development of modern rheumatology in China.
ADVERTISEMENT
SCROLL TO CONTINUE
Career Highlights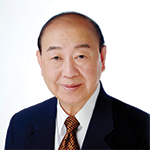 Professor Chen was born in 1932 in Shanghai. He received his medical degree from St. John's Medical School (later known as Shanghai Second Medical University) in 1956. His post-graduate training included residency training at Renji Hospital, Shanghai, and a visiting scholar position in the Department of Rheumatology, Royal Melbourne Hospital, Melbourne University, Australia. He served as a physician-scientist in Renji Hospital for the rest of his life.
In 1979, Professor Chen set up the first rheumatology department in Renji Hospital and served as division head for more than 20 years. From there, he started his groundbreaking work in advancing the development of rheumatology in China. He pioneered the use of autoantibody detection techniques in China. He launched the nation's first large-scale epidemiological study of major rheumatic diseases, including systemic lupus erythematosus (SLE), osteoarthritis and gout. He reported the prevalence of SLE in the Chinese population for the first time. In 1985, he developed the Shanghai SLE classification criteria, which were validated to be more precise in Chinese lupus patients with early disease state than other criteria.
ADVERTISEMENT
SCROLL TO CONTINUE
Professor Chen was committed to improving the well-being of patients with SLE. To achieve this, in the early 1980s, he established a prospective observational cohort of SLE patients; this has become one of the largest SLE cohorts with the most extended follow-up period in China.
By studying this cohort, Professor Chen and his team determined factors impacting patient survival and took steps to address them. Importantly, he recruited a team of gynecologists to improve the pregnancy outcome of SLE patients. He and his team developed guidelines for care of SLE patients during pregnancy after studying the cohort longitudinally that markedly improved pregnancy outcome. After 20 years of study of the longitudinal cohort, he proposed a low-dose regimen of pred­nisone, methotrexate and chloroquine (PMC) to treat mild to moderate active lupus that has been widely applied to patients in the Asia-Pacific region.
Professor Chen played a leadership role in shaping basic and translational rheumatology research in China. He founded the Shanghai Institute of Rheumatology in 2000. Under his leadership, this institute built up a unique research infrastructure, mainly to explore the molecular pathways in SLE by integrating multiple, cutting-edge biomedical technologies. More importantly, these efforts have effectively promoted the translation of basic findings to novel biomarkers and lupus interventions.