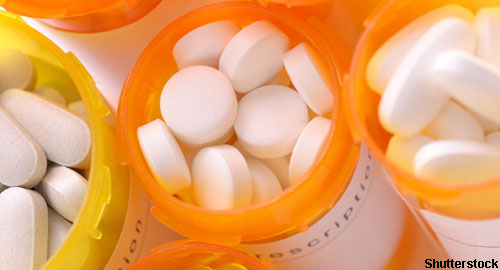 Japan Approves Guselkumab
On April 6, Japan's Ministry of Health, Labor and Welfare approved the use of guselkumab (Tremfya) to treat three forms of psoriasis: erythrodermic, plaque and pustular. Additionally, the approval included the treatment of patients with moderate to severe psoriatic arthritis for whom other existing treatments have failed.1
The agent is already approved in the U.S., Australia, Canada, Brazil and the E.U. This approval is the first for guselkumab in Asia.
E.U. Approves Anakinra for Still's Disease
In the E.U., anakinra (Kineret) now includes the indication for treating Still's disease, including systemic juvenile idiopathic arthritis (sJIA) and adult-onset Still's disease (AOSD). These indications are extensions of anakinra's label and apply to all 28 EU member states.2
Additional labeling now notes anakinra is indicated for adults, adolescents, children and infants age 8 months and older with a body weight of 10 kg or more for the treatment of Still's disease with active systemic features of moderate to high disease activity, or in patients with continued disease activity after treatment with non-steroidal anti-inflammatory drugs (NSAIDs) or glucocorticoids. Anakinra can be given as monotherapy or in combination with other anti-inflammatory drugs and disease-modifying anti-rheumatic drugs (DMARDs).
This approval was based on data from clinical trials, scientific literature and published meta-analyses for more than 400 patients with Still's disease. These data show the efficacy of anakinra in both adult and pediatric patients with Still's disease, with most patients achieving remission, as well as the improvement of Still's disease signs and symptoms.
Mylan Acquires License to Commercialize Adalimumab Biosimilar
Mylan is partnering with Fujifilm Kyowa Kirin Biologics Co. Ltd. to commercialize a biosimilar to adalimumab (Humira) in Europe. On May 18, 2017, the European Medicines Agency (EMA) accepted for review the marketing authorization application for this proposed biosimilar. The companies expect to receive a decision from EMA in the second half of 2018.3
---
Michele B. Kaufman, PharmD, BCGP, is a freelance medical writer based in New York City and a pharmacist at New York Presbyterian Lower Manhattan Hospital.
References
MorphoSys AG. News release: MorphoSys announces approval of Tremfya (guselkumab) for the treatment of moderate to severe forms of psoriasis and psoriatic arthritis in Japan. 2018 Apr 6.
Sobi. News release: Kineret (anakinra) approved in the EU for the treatment of Still's disease. 2018 Apr 11.
Mylan. News release: Mylan partners with Fujifilm Kyowa Kirin Biologics to commercialize biosimilar to Humira (adalimumab). 2018 Apr 11.