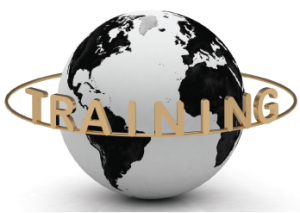 SAN DIEGO—Rheumatologists train in quite different ways depending on their global region, said panelists at a session sponsored by the International League of Associations for Rheumatology (ILAR) held at the 2017 ACR/ARHP Annual Meeting in San Diego on Nov. 7. Four association presidents shared training disparities and efforts to bridge gaps.
You Might Also Like
Explore This Issue
February 2018
Also By This Author
EULAR: Consistency Challenges
The European League Against Rheumatism (EULAR) has 45 member societies, and the training requirements for each country are quite different, said its president, Hans Bijlsma, MD. EULAR covers 27 European Union (EU) nations, as well as Israel, Lebanon, Norway, Serbia and others. "If you are a rheumatologist in one of the EU countries, you're auto­matically a rheuma­tologist in all EU countries. Therefore, we have tried to do a lot of work to harmonize the training of rheumatologists all over Europe. But it's not working as well as we thought," he said. A 2015 cross-sectional study of rheumatology training programs across Europe revealed wide disparities.1 Four countries—Cyprus, Iceland, Montenegro and San Marino—have no rheumatology training, so trainees there must study elsewhere, said Dr. Bijlsma.
ADVERTISEMENT
SCROLL TO CONTINUE
Programs vary in length from three months in Ukraine to six years in France, which does not require internal medicine training before specialty training. In most EU countries, up to three years of internal medicine are mandatory before rheumatology-specific training begins. Most programs' curricula cover disease-specific education well, but disparities exist in practical-skills training, such as soft-tissue injections or densitometry, he said. Most trainees in Europe "have confidence in their ability to perform the core competencies, but a significant proportion of trainees still have limited practical experience," which needs to be addressed, he said.
"Despite the fact that we have an EU curriculum, it doesn't really work that way," said Dr. Bijlsma. "The harmonization of specialist training across Europe is essential to support the free movement of medical specialists."
ADVERTISEMENT
SCROLL TO CONTINUE
APLAR: Defining Excellence
Training disparities are also a challenge for the 31 national societies of the Asia Pacific League of Associations for Rheumatology (APLAR), said Kazuhiko Yamamoto, MD, its president. APLAR's member society in Australia is leading a new project to strengthen rheumatology training in Cambodia, which has few hospitals and only one major health sciences university. "This training program will include ward rounds, case-centered education, small group tutorials and joint injection workshops," he said.
In 2016, APLAR also launched its Centers of Excellence program, which certifies both public and private centers with rheumatology training programs who demonstrate high standards in two of three pillars: research, patient care, and education and training. Centers must apply for the three-year certification, which is awarded to three to five institutions each year.